Apple resorts to video calls with factory workers to prevent 'iPhone 12' delays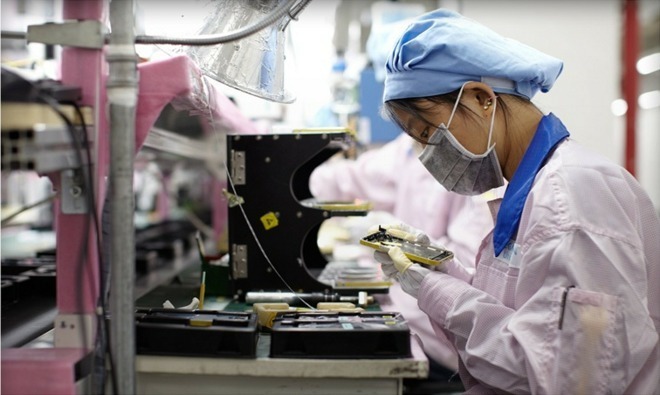 Apple's U.S.-based engineering team is reportedly "scrambling" to prevent delays of the company's rumored 5G iPhones, which are expected to debut this fall.
While COVID-19 has shaken up the entire tech industry, travel bans and work-from-home mandates have hit Apple's engineering and prototyping processes particularly hard. A bulk of the company's supply partners, including primary manufacturer Foxconn, are located in China.
Typically, Apple staffers would be traveling to China at around this time to verify portions of the iPhone assembly and engineering processes. Unable to do that, Apple engineers have take to using video calls to direct their Chinese colleagues through iPhone prototype assembly, according to a new report by The Wall Street Journal.
The Journal indicates that Apple first did a test-run of that process in January, likely as COVID-19's impact on China were becoming very clear to the company.
A previous report from The Information revealed that Apple was working with its Chinese partners through other means, including sending photos back and forth. Due to security restrictions, that's a complex affair, and some staffers have complained about delays in responses or low-quality images being sent.
That has proved to be problematic since Apple's supply chain partners are used to play a supporting role to the company's U.S. engineering teams. Some Apple executives are worried that the new communications, including photos of unreleased devices, could lead to product leaks this year.
Restricted travel and in-office work have also affected Apple's operations in the U.S., since many engineering staffers aren't able to access the Apple Park 3D printers and milling machines necessary for the prototyping process. Today's WSJ story also corroborates previous reports that Apple has loosened restrictions on employees bringing prototypes of unreleased devices home.