XCode may be coming to the iPhone and iPad very soon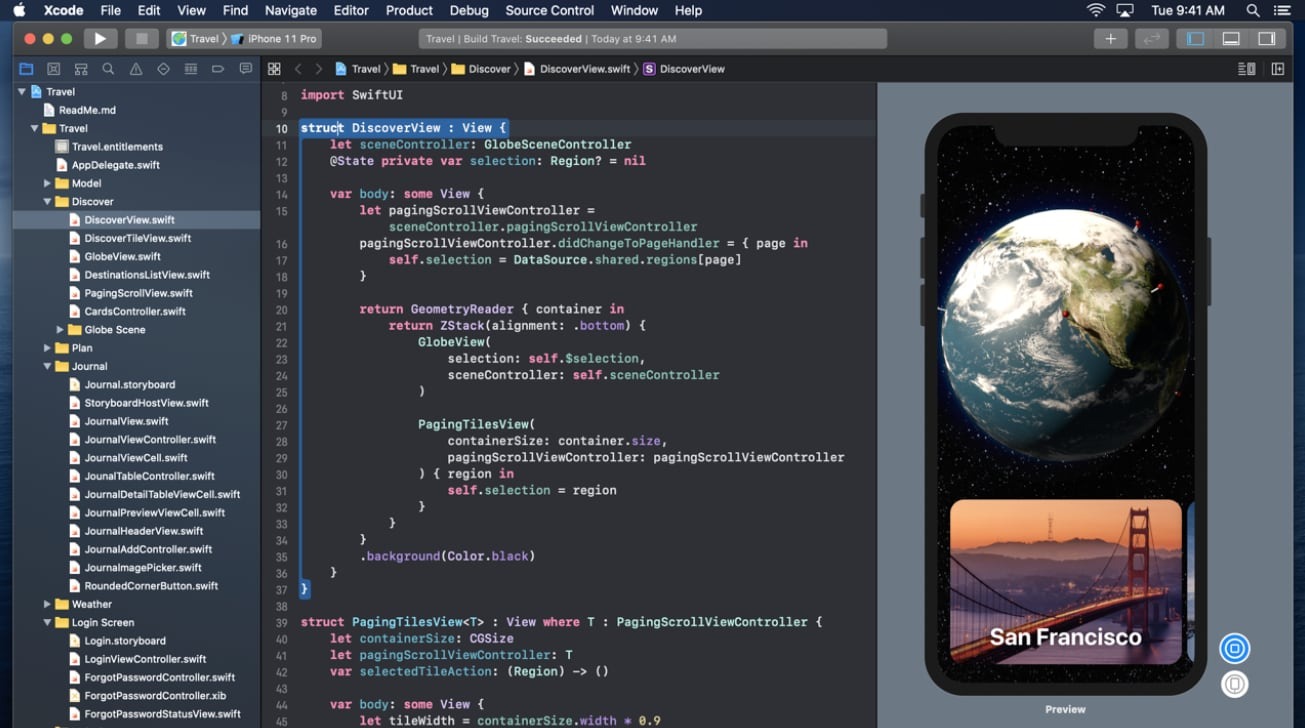 Apple could be in the process of developing a version of XCode to run on iPhones and iPads in iOS 14 and iPadOS 14, a leaker claims, a rumor that could lead to mobile apps being developed on the devices they will be ultimately used on in the future.
The iPhone and iPad are capable of a considerable number of tasks, with some people using the mobile devices as fully-fledged replacements for traditional computers and notebooks, like the MacBook Pro. One area that Apple hasn't covered so far is on-device development, which may change with the introduction of iOS 14 and iPadOS 14.
According to leaker Jon Prosser in a tweet posted on Monday, XCode is "present on iOS/iPad OS 14." Claiming he mentioned its existence during a live stream the week before, Prosser goes on to suggest the implications are "huge," as its inclusion "opens the door for 'Pro' applications to come to iPad."
I'm not gonna say that Final Cut is coming to iPad...

But XCode is present on iOS / iPad OS 14.

The implications there are HUGE.

Opens the door for "Pro" applications to come to iPad.

I mentioned this last week on a live stream, but figured it was worth the tweet

— Jon Prosser (@jon_prosser) April 20, 2020
As an example of what he alludes to, Prosser comments "I'm not gonna say that Final Cut is coming to iPad," referring to Final Cut Pro X.
Prosser's comment was elaborated upon by a reply from iOS developer Steve Moser, who points out "the hidden Xcode Preview app is present in iOS 13," though it is used as a companion app for the Mac-based version to show layout previews on a device's screen. However, in response to another message suggesting it could be the Preview app, Prosser hints it's not that by suggesting "I know more than I've shown."
So far, Apple has not allowed iPhone and iPad users to develop apps directly on the devices in an official capacity. The nearest it has allowed is Swift Playgrounds, an iPad app that teaches Swift development and experimentation, but stops short of app development itself.
It's not clear how a full version of XCode for iOS and iPadOS leads to "Pro" applications on iPad. Given development for the platforms via a Mac already exists, it would be more prudent to consider the addition as making it easier for people to produce apps in the first place.
Currently a Mac or MacBook is required to develop an iOS or iPadOS app, though it is possible to test apps and visualize app layouts during development. By making it possible to develop on an iPhone or iPad, this can enable more people to get started creating apps as they don't need to acquire a Mac beforehand, reducing the barrier to entry for development.
Apple's plans for iOS 14 and iPadOS 14 won't be fully known until WWDC 2020, with Apple typically using the developer conference to unveil changes in its major operating systems.