iPad Magic Keyboard comparison & 'iPhone 12' leaks on the AppleInsider Podcast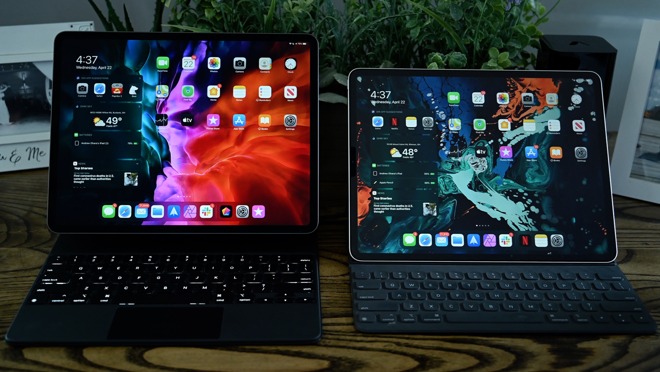 AppleInsider may earn an affiliate commission on purchases made through links on our site.
Your hosts discuss the new iPad Pro Magic Keyboard at length, we run down all the "iPhone 12" leaks and rumors, an update on ARM Mac timeline, and discuss their recent home theater purchases.
Andrew O'Hara has been using the new Magic Keyboard intensively, and compares it to the Brydge Pro+, Smart Keyboard Folio, and more. While some features are strangely absent, such as the Escape key, or the ability to adjust the keyboard backlight without going into Settings, the new trackpad equipped iPad Pro keyboard makes a big difference in day to day use.
We've also covered numerous "iPhone 12" leaks on AppleInsider and your hosts run down the stand-out changes in the supposed upcoming model. We also discuss the probability of ever seeing a USB-C equipped iPhone and whether we'll actually see a port-less iPhone.
In our lightning round, after an update on the whole ARM Mac timeline, plus contact tracing API coming from Apple and Google, we touch on recent home theater purchases, including Smart TVs, receiver, and the 4K Apple TV.
Sponsored by:
ExpressVPN - AppleInsider listeners can get three extra months when you sign up for a year of service! Get the most secure and fastest VPN service today.
Mint Mobile - Bring your iPhone and get a new wireless plan for just 15 bucks a month.
Magic Keyboard Review
"iPhone 12" Leaks
Lightning Round Links