iPhone SE already seeing strong sales, Android switchers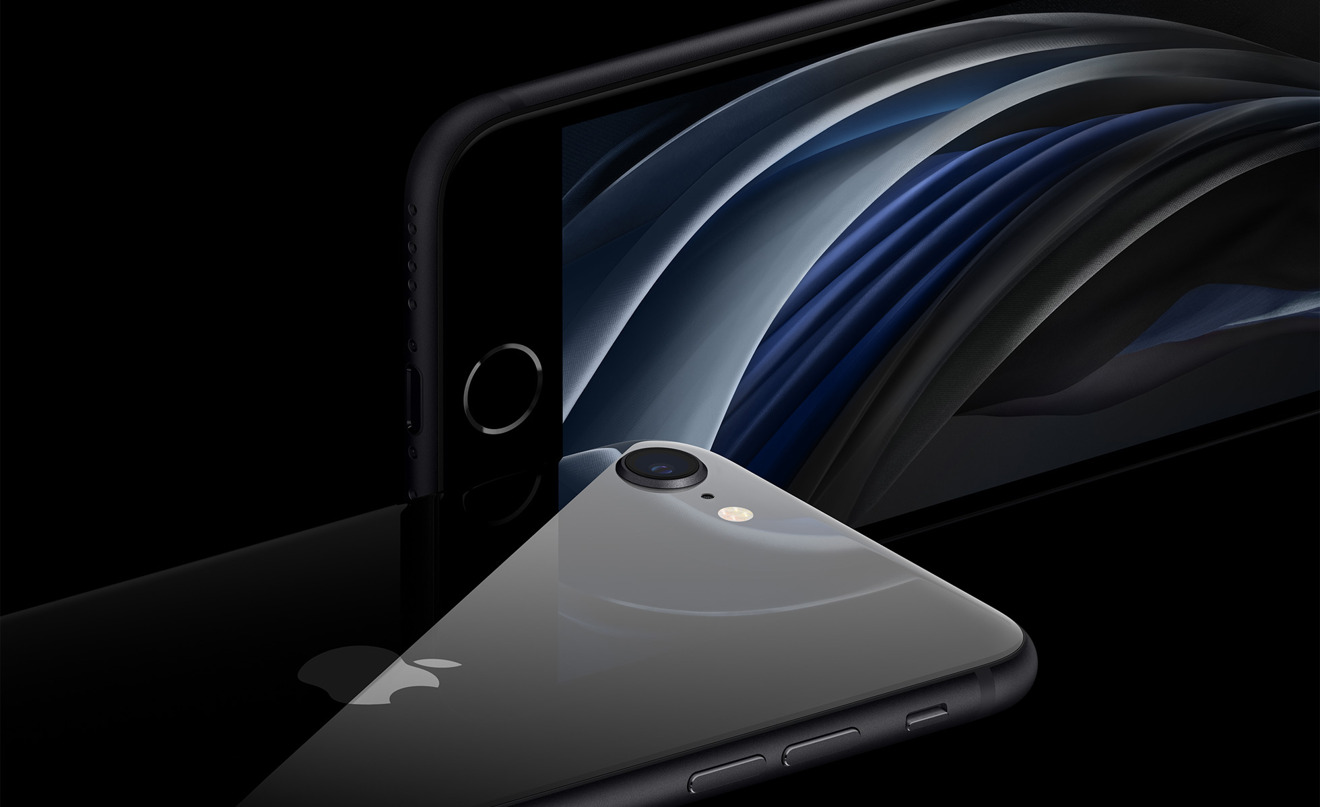 Despite the extraordinary circumstances of the COVID-19 pandemic, Apple has reported strong sales of its newly launched iPhone SE. But the company isn't seeing customers scaling down buying decisions to save money, as pundits have predicted.
iPhone SE "well received"
Apple's chief executive Tim Cook included the new iPhone SE in a list of new product releases, "all of which have been very well received by reviewers and consumers alike." That list also included the new iPad Pro, its Magic Keyboard, and a revamped MacBook Air that debuted shortly before iPhone SE was announced.
Despite not being relevant to Apple's second fiscal quarter, the iPhone SE was repeatedly mentioned in Apple's quarterly earnings call on April 30, with the company's chief financial officer Luca Maestri similarly listing it among the recent releases that "have all received outstanding customer response, even during these extreme circumstances."
It was widely expected that the new iphone, driven by Apple's A13 Bionic chip that's faster than much more expensive Androids, would be popular. But, pundits also expected that buyers would significantly scale down their purchasing decisions to save money, due to financial impacts.
Coming over from Android
Jeriel Ong, an analyst with Deutsche Bank, specifically asked "about the overall purchasing decisions that consumers are making" during the earnings call, raising the question, "have you seen an increased perhaps downtick across your product line? So for example, somebody might have shifted maybe toward the lower end of the storage mix of certain products. And do you expect that going forward, as unemployment upticks and macro impacts kind of layer on through the rest of 2020?"
"I haven't seen what you're asking. No," Cook answered. "I have seen a strong customer response to iPhone SE, which is our most affordable iPhone. But it appears that those customers are primarily coming from wanting a smaller form factor with the latest technology, or coming over for it from Android. So, those are the two principal kinds of segments versus somebody buying down, as you're talking about it."
Rather than seeing a shift away from premium products, Cook noted continued strong sales of higher-end products in parallel.
"We've also seen, we launched the iPad Pro in the midst of all of this and the reception there has also been incredibly good. And that's obviously our top of the line iPad," Cook added. "And so, I'm not seeing what you're alluding to, at least at this point."