Apple's first Mini LED product might not launch until 2021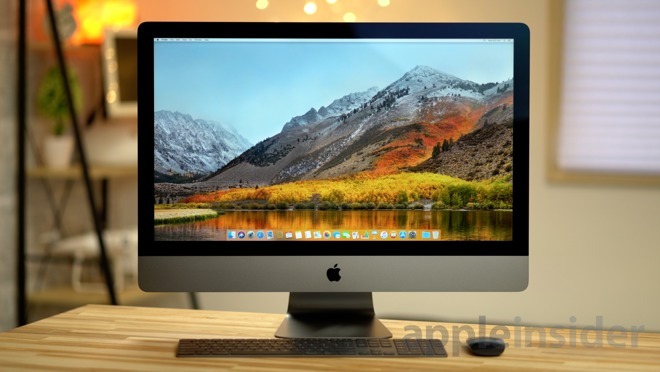 Apple's first product to integrate Mini LED display technology might see a later-than-expected launch timeline due to setbacks caused by the coronavirus pandemic, according to new research from TF Securities analyst Ming-Chi Kuo.
In a note to investors on Thursday, Ming-Chi Kuo said recent supply chain checks indicate Apple's manufacturing partners, like Mini LED supplier Epistar and exclusive chip and wafer probing system provider FitTech, are gearing up for mass production of LED chips in the third quarter of 2020. That will be followed by panel assembly and terminal assembly in the fourth quarter, with the latter manufacturing phase potentially creeping into the first quarter of 2021.
The Cupertino tech giant was previously expected to debut a slate of six new devices bearing Mini LED display technology by the end of 2020.
Kuo in March pegged Apple to field a 12.9-inch iPad Pro, 10.2-inch iPad, 7.9-inch iPad mini, 27-inch iMac Pro, refreshed 16-inch MacBook Pro and all-new 14.1-inch MacBook Pro this year, each supposedly benefiting from Mini LED screens. At the time, the analyst said Mini LED development would "remain unaffected" by COVID-19, a prediction that appears to have been overly optimistic.
Short of a blowout fall announcement, Kuo's revised manufacturing estimates leave little room for the six rumored devices to reach store shelves in 2020.
Despite a slight shift to Apple's Mini LED plans, however, COVID-19 complications are not anticipated to have a pronounced effect on the company's overall strategy.
"We believe that investors do not need to worry too much about the extension of the Mini LED schedule, because Mini LED is a key technology that Apple will promote for the next five years," Kuo's note reads. "Even if the short-term schedule is affected by the new coronavirus, it will not damage the long-term positive trend."
A relatively new backlighting technology, Mini LEDs offer better local dimming, color reproduction and contrast ratios than conventional LED-backlit displays.
The analyst anticipates Apple's Mini LED device shipments to experience rapid year-over-year growth of 300% in 2021 and 225% in 2022, suggesting additional product designs are in the pipeline.