5G 'iPhone 12 Pro' could have 120Hz ProMotion display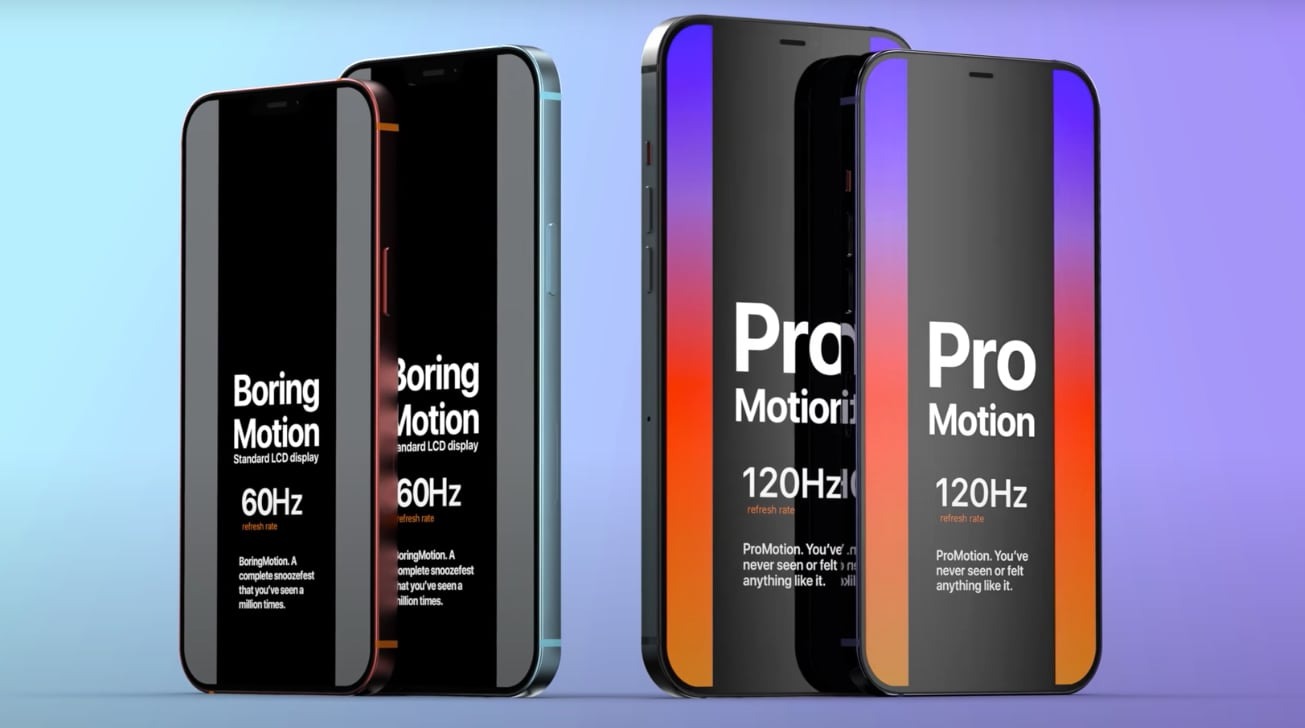 The "iPhone 12 Pro" will include a 120Hz ProMotion display, a rumor claims, with annual fall iPhone refresh also anticipated to have an improved Face ID system and an upgraded telephoto zoom on the back.
The yearly update to the iPhone lineup is rumored to offer three models across two tiers, similar to the iPhone 11 and iPhone 11 Pro ranges. For 2020, it has been suggested the Pro models of the "iPhone 12" could offer something different, in the form of a high-refresh-rate display.
It is claimed by EverythingApplePro that Apple will use a ProMotion display on the Pro model releases for 2020. If true, this would mean the higher-specification 6.1-inch and 6.7-inch models will be able to switch between a 60Hz and 120Hz display mode similar to the iPad Pro's version of the technology, but the 5.4-inch "iPhone 12" will have a normal 60Hz display.
ProMotion offers a few advantages, including smoother movement of items on-screen when engaged at 120Hz, while the switching of refresh rate will allow the iPhone to go down to lower rates to conserve power.
The use of ProMotion in the 2020 iPhones has been rumored before, though it wasn't suggested that the technology would be used on specific models.
While not restricted by tier, there also may be more changes afoot for Face ID. While previous rumors point to a smaller TrueDepth camera array and notch, the alleged leak also claims Face ID will be able to work with a wider field of view, enabling users to be authenticated at more extreme angles than currently possible.
On the back, the rear camera system will be enhanced by LiDAR, such as by speeding up the autofocus system and improving image stabilization, as well as improving Portrait Mode shots. Smart HDR will also be improved to make low-light photography better.
Away from LiDAR, one of the lenses may also receive a tweak. The telephoto lens may have an increased magnification, moving from 2x to 3x, providing a greater level of zoom for users before needing to use the digital zoom feature in the camera app.