Apple unlikely to face much backlash from latest U.S. move against Huawei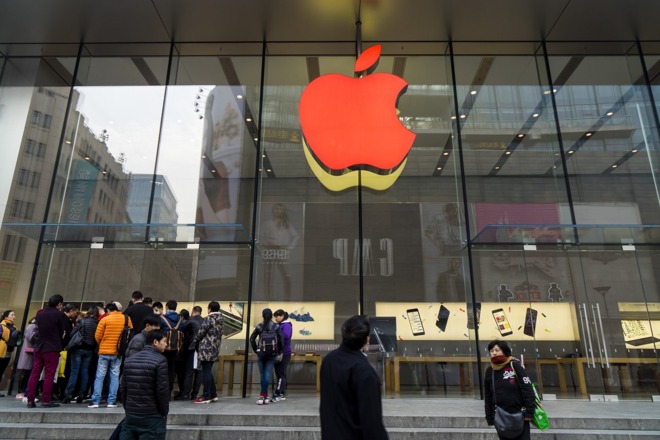 AppleInsider may earn an affiliate commission on purchases made through links on our site.
Although China is threatening to take "countermeasures" against U.S. companies for blocking semiconductor shipments to Huawei, experts say it's unlikely Beijing will go after Apple.
Earlier in May, the U.S. moved to block shipments of chips made by U.S. software or hardware to Huawei. In response, China threatened to retaliate against U.S. companies by launching investigations or placing firms on an "unreliable entity list."
Despite that, experts familiar with Apple's relationship with Beijing told CNBC that it's unlikely that the Cupertino tech juggernaut will face much backlash over the move.
Counterpoint Research Director Neil Shah said that any restrictions on Apple's operations in the country could "further accelerate" the company moving its manufacturing elsewhere — something China would like to avoid.
By way of supply chain partners like Foxconn, Apple indirectly employs hundreds of thousands in China.
"Apple has huge and indirect contribution to the Chinese economy," Shah told CNBC. "So Beijing will have to think twice before targeting Apple."
The company has also enjoyed a good relationship with Chinese authorities, according to Eurasia Group's Paul Triolo. Though some brand boycott efforts may happen, he said it's unlikely that there will be "major moves" against the high-profile company.
It wouldn't be the first time that Apple has faced some backlash from a U.S. move against Huawei. After the U.S. placed two bans on Huawei using American equipment, some citizens and companies in China began boycotting Apple. That boycott didn't appear to have a huge effect on Apple, however.
The company has been incredibly careful how it operates in China, which likely helped its reputation with officials in Beijing. Apple removed a mapping app used by pro-democracy Hong Kong protestors in 2019, for example.
But while Apple probably won't face the brunt of China's "countermeasures," experts say that the government is still likely to target U.S. firms.
"At a minimum there will likely be investigations of U.S. companies for anti-monopoly behavior and for compliance with the provisions of the cybersecurity law," Triolo said.
That would give China plenty of flexibility to appease anti-Apple activists through symbolic actions while not "further poisoning the business environment" in China for U.S. and foreign firms, Triolo added.