Messages for macOS 10.16 could be Catalyst conversion of iOS app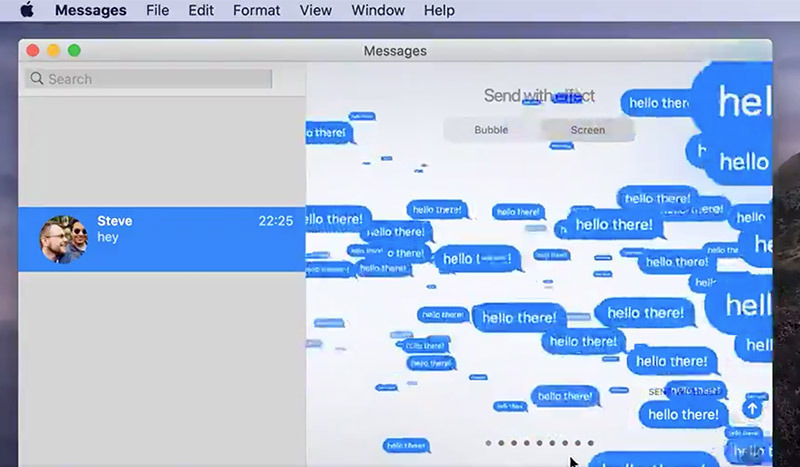 The macOS Messages app could be replaced by a version using the same code as the iOS variant, according to an exploration of iOS 14's code, with a Catalyst version of the app potentially on the cards for Mac users.
Apple is anticipated to show off its next generation of operating system upgrades at WWDC 2020 on June 22, including a variety of new features for each of its platforms. For 2020, it is believed macOS 10.16 will see a major change for the Messages app that switches it over to a codebase shared with iOS.
Discovered in a deep dive of iOS 14, 9to5Mac claims the Messages app will be a version based on Mac Catalyst in the next macOS generation. Catalyst is Apple's technology that enables developers to convert apps developed for iOS and iPadOS for use in macOS.
So far, Apple has created a variety of Catalyst apps, including Apple News, Stocks, Voice Memos, and Home, to demonstrate the technology works using its own products. During initial betas of macOS Catalina 10.15 in June 2019, code was found to indicate the Catalyst framework would be used to port across Messages from iOS, a prospect reawakened by the report.
Migrating the Messages app over to Catalyst could give macOS users feature parity with the iPhone and iPad versions of the app, including the ability to apply stickers and message effects.
The changeover may also include features completely new to Messages. In March, it was claimed Apple was testing additions such as an expansion of status update sharing, ellipses displayed when somebody in the group chat is typing, the ability to "unread" a message, and even retracting a message after it has been sent.