JP Morgan hikes AAPL price target to $365 on India iPhone SE, 'iPhone 12' launch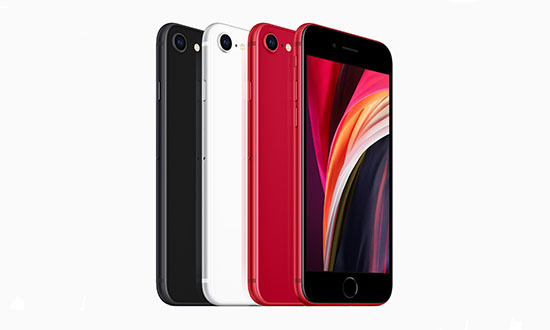 AppleInsider is supported by its audience and may earn commission as an Amazon Associate and affiliate partner on qualifying purchases. These affiliate partnerships do not influence our editorial content.
Investment bank JP Morgan has raised its Apple stock price target on the potential for an on-time 'iPhone 12' launch and the iPhone SE's opportunity to drive growth in India.
In a new to investors seen by AppleInsider, analyst Samik Chatterjee said that the budget-friendly iPhone SE could serve as a "panacea" for Apple's struggle to grow in India. That's in addition to the fact that JP Morgan's recent supply chain checks indicate that the "iPhone 12" is on-track for its usual launch in September — although there's still a risk of delay due to "incremental disruptions."
India is a big opportunity for Apple. But, Apple's market share in the country has never crossed 1%, owing mostly to the company's premium pricing and steep import duties on foreign-made goods. Apple also doesn't maintain a physical or online retail presence there, Chatterjee writes.
But the iPhone SE, which starts at $399 in the U.S., offers an "attractive value proposition" that could change the landscape. The analyst said that the low price point could open Apple's phone portfolio to a wider range of the market, and will likely target a slice of Samsung's 21% market share in India.
Measurable gains in India — the second largest smartphone market in the world — will bode well for Apple's growth across the globe, Chatterjee notes.
"We estimate if Apple were able to capture roughly half of the 30-30 mn opportunity, it would translate to a 215 mn steady annual replacement run-rate for iPhones globally and a 7 bn revenue or $0.70 cents of EPS upside," the analyst said.
Another factor to an increasingly positive opportunity in India could be manufacturing. JP Morgan forecasts that Apple's expansion of assembly facilities in India will lower headwinds from import tariffs and could lower Apple's premium average selling price (ASP) in the country.
All of this comes during a rough time for the global smartphone market, Chatterjee notes. The impacts of coronavirus has made 2020 the "toughest volume year for global smartphones," and JP Morgan expects declines in all key market regions.
Despite that, Chatterjee says that JP Morgan's optimism is lead by economic recovery trends in China — a country that provides a "good template" for the India market.
"We are increasingly optimistic that the smartphone industry will leverage the pent up demand created by the push out of the replacement cycle in 2020 to aid a rebound in 2021," the analyst wrote.
Based on the "increased confidence in the incremental volume opportunity in India," Chatterjee has raised Apple's December 2020 price target to $365, up from $350. That's based on a blended price-to-earnings (P/E) multiple of 22x, up from 21x. The firm arrived at that conclusion on a 16x P/E for iPhones, 11x for iPads and Macs, 25x for Services, 20x for wearables, and 11x for other products.
Earlier in May, Chatterjee raised Apple's price target to $350 on better-than-expected results from the company's April 30, second quarter earnings call.