Apple continues to struggle to establish a supply chain in India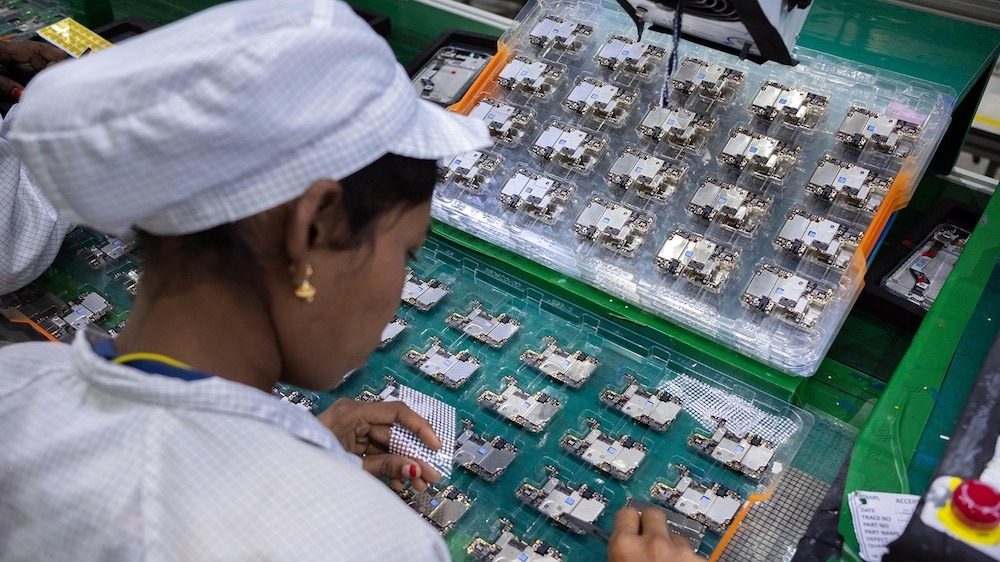 In the midst of ongoing attempts to diversify its supply chain, a new report outlines some of the trouble Apple is running into, while establishing a manufacturing foothold in India.
Apple has long made the majority of its products in China. That reliance has made the company vulnerable to events like the U.S.-China trade war and the more recent coronavirus outbreak. And while Apple has explored manufacturing in other countries, India has been one of its trickiest prospects.
A new report from The Information details some of the reasons why producing mass market smartphones in India has been difficult for Apple.
Apple's struggle to find an Indian supply chain
For one, the manufacturing industry in India is less developed, and compared to China, there's a shortage of highly skilled labor or manufacturers able to produce components like smartphone speakers or headphones.
It's also proven difficult for Apple to find local suppliers that can comply with its stringent responsibility policies. One company, Superpacks, was found to be in violation of about a dozen of those policies. After months of missed deadlines and lack of communication, Apple dropped them as a business partner.
Part of the reason why firms aren't improving factories or the conditions within is the size of Apple's orders in India. Order sizes in the country are estimated to be in the thousands per month, while Apple orders in China can reach hundreds of thousands per week.
Government manufacturing regulations and import duties also play a part. But while the Indian government has been hesitant to shower Apple with tax incentives, local media reports indicate that Apple recently pledged to spend $1 billion in the country.
Apple is also said to be in the midst of disputes over unpaid taxes. Local regulatory filings found that Apple had $75 million in taxes in 2019, up from $7.7 million in 2016.
There are plenty of other challenges to producing in India, such as the need to import raw materials, the poor quality of India's roads and the fact that finding factory land would be difficult because Indian landowners have more rights than those in China.
Apple's necessity for Indian manufacturing
Apple CEO Tim Cook has called India a "huge opportunity" for the company, but it seems like Apple's efforts to set up manufacturing lines there are aimed at the local, rather than global, market.
The Indian government requires single-brand smartphone makers to spend at least 30% on locally produced components. Import duties on foreign-made smartphones also drive up the cost of iPhones, placing them out of reach of many Indian consumers.
In other words, Apple's efforts in India appear to be focused on tapping into the massive smartphone market there, rather than finding an alternative to China.
On Friday, Cook told Fox Business News that the coronavirus wouldn't require a major shift in its supply chain. For Apple to move its primary manufacturing out of China, Cook said a new region would need to meet a number of requirements, including quality, depth of engineering and time to market.
Apple's ongoing efforts in India
Despite the hiccups, Apple appears to be soldiering on in India. Apple produces several smartphone models at Wistron and Foxconn facilities, including the iPhone XR, iPhone 6s and iPhone SE.
The India production has allowed it to meet local sourcing requirements and cut costs, the latter being an important consideration due to import tariffs and the budget of many Indian consumers.
Apple is also set to open its first Apple Store there next year, and will launch an online retail presence by the end of 2020. Apple's iPhone was also the fastest growing premium smartphone brand in India throughout 2019, research from Counterpoint showed.