Apple slashes iPhone prices in China ahead of online shopping festival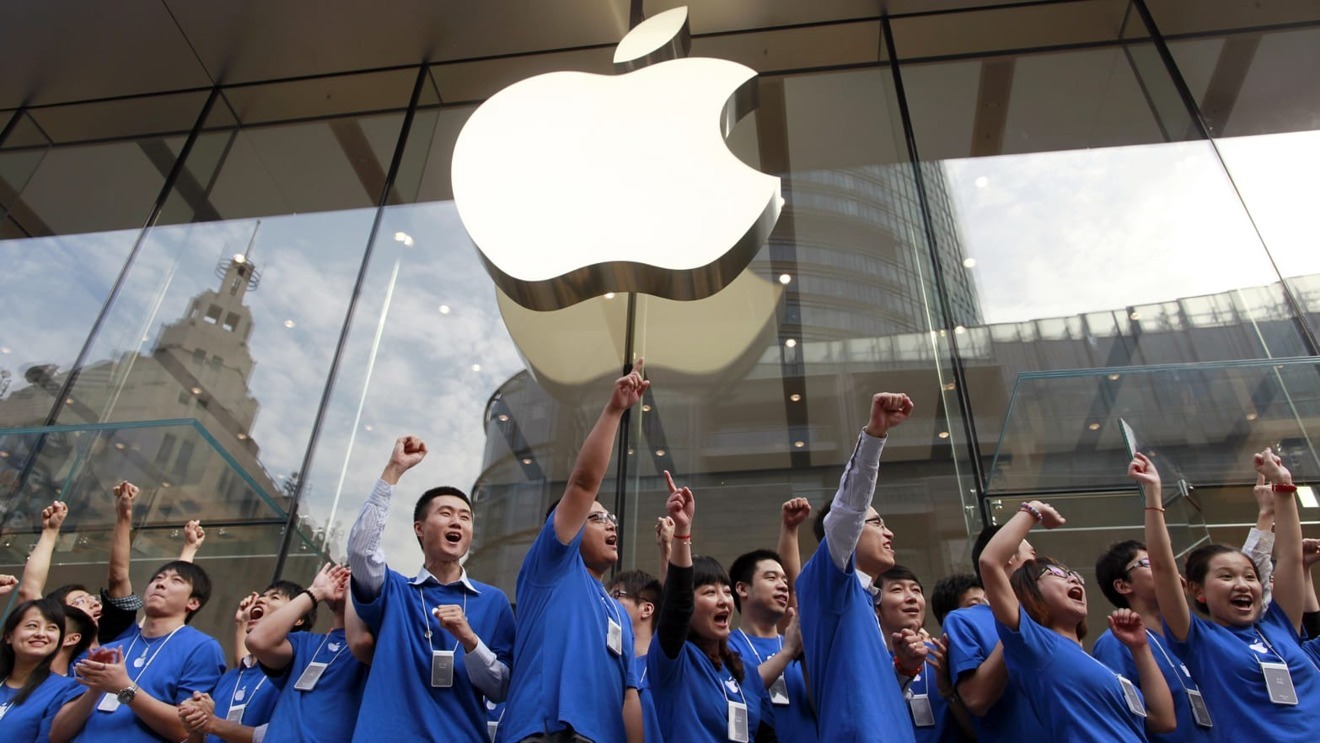 Apple, in partnership with Chinese internet vendors Tmall and JD.com, has slashed iPhone prices ahead of a regional online shopping festival dubbed "6.18."
As noted by CNBC, iPhone prices on Apple's official Tmall store have dropped significantly in the lead-up to 6.18. Identical rates are reflected by authorized Apple reseller JD.com.
For example, a 64GB iPhone 11 is now going for 4,779 yuan ($669.59) on Tmall, a 13% savings off the original 5,499 yuan price tag. The flagship iPhone 11 Pro starts at 7,579 yuan, down from 8,699 yuan, while the iPhone 11 Pro Max can be had for 8,359 yuan, a 13% savings on the original 9,599 yuan. Apple's budget-minded iPhone SE also benefits from a price drop from 3,299 yuan to 3,099 yuan.
JD.com is offering more aggressive discounts starting with the 64GB iPhone 11, which sells for 4,599 yuan. Apple's iPhone 11 Pro and Pro Max are priced at 6,99 yuan and 7,499, respectively, while the iPhone SE is down to 3,069 yuan with discount. Prices may vary as the online seller might change discount offerings on a daily basis.
Other third-party resellers are also slashing prices on Apple hardware, products that rarely go on sale, let alone new devices like iPhone 11 and iPhone SE.
Beyond its official Tmall store, Apple itself is not participating in the festivities and prices remain constant on the Chinese online Apple Store.
The surprise savings event comes as Apple and other manufacturers scramble to rebuild sales momentum after a dismal first quarter was plagued by complications stemming from the ongoing coronavirus pandemic. From the supply chain to retail, the virus severely impacted Apple's business strategy during the three-month period ending in March.
According to Apple, iPhone generated $28.96 billion in revenue during the company's second fiscal quarter of 2020, down from $31 billion in 2019. Poor demand in China was partially to blame for the contraction, executives said during a conference call in April.
The tech giant managed to beat expectations and finish the punishing quarter up 1% year-over-year in large part thanks to services and wearables, two categories that are becoming increasingly important to the company's bottom line.