App Store boom leads Morgan Stanley to raise AAPL price target to $340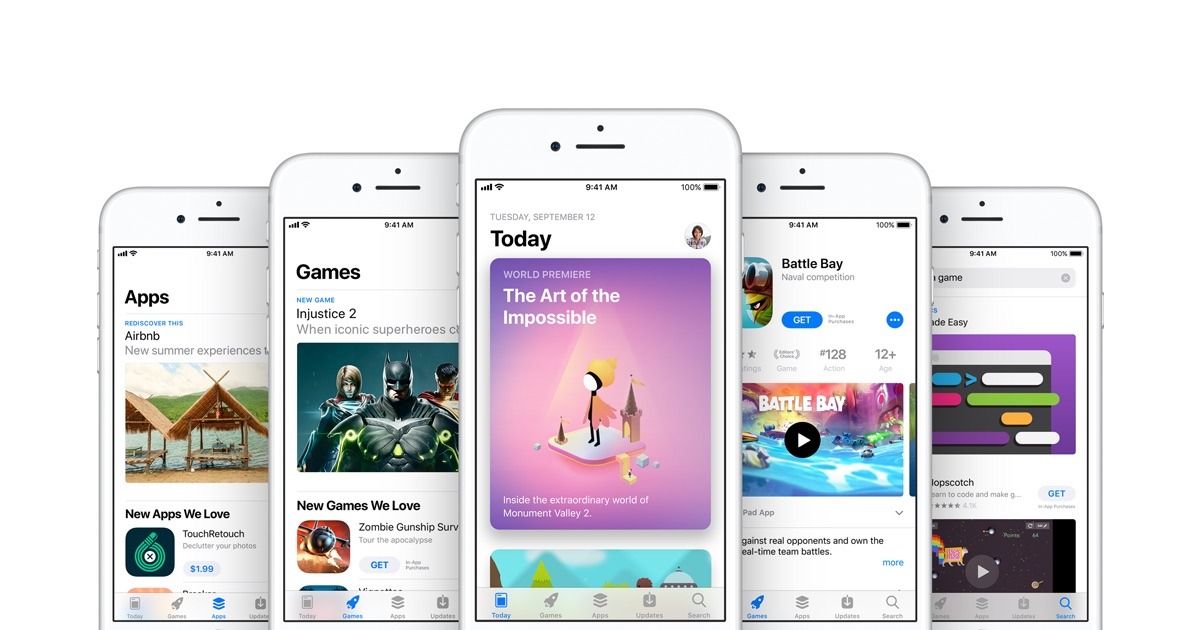 Investment bank Morgan Stanley has raised its Apple price target to $340, citing strong App Store performance and a broader upside to Services.
In a research note seen by AppleInsider, analyst Katy Huberty estimated that App Store net revenue grew 39% year-over-year in May 2020, marking the strongest growth in that sector since April 2017 and an 8 point acceleration from April 2020.
Based on that, the analyst has raised Morgan Stanley's June quarter growth estimate to 32% year-over-year, which assumes that App Store growth will slow to 20% compared to the year before in that month. With the rest of Morgan Stanley's Services forecast unchanged, the investment bank is also estimating that Services as a whole will see 16.7% growth in the June quarter, up from the 12% predicted previously. Huberty adds that there's more than $500 million of App Store upside.
As far as why App Store revenue is booming, Huberty theorizes that COVID-19 is the main factor. Shelter-in-place orders have "been a tailwind to the app economy, as consumers have been forced to spend more time than usual inside their home, driving an acceleration in App Store download and net revenue growth," according to Huberty.
Although April was originally Morgan Stanley's predicted "peak" for the coronavirus-sparked App Store boom, Huberty now sees the high levels of engagement as a sustained "new normal."
Based on preliminary data from app analytics firm Sensor Tower, Huberty also outlines a few key findings from the May performance. In the 10 largest App Store regions, all but one — France — saw similar acceleration in net revenue growth in May. Canada, Japan, South Korea, Taiwan and the U.S. also set new near-term records for growth.
Outside of those 10 markets, other App Store regions saw a combined growth of 47% in May. The App Store's biggest money maker, mobile gaming, also saw a 38% increase in May — significant because the sphere makes up 68% of App Store revenue.
There are also signs that the growth is sustainable, since net revenue is continuing to accelerate in China despite the country being the "furthest along the COVID-19 recovery path."
Huberty said that "barring any unexpected changes in consumer behavior, we believe App Store net revenue growth in China can accelerate once again next month."
The analyst added that there are encouraging signs in net revenue per download. Although consumers spent less money on paid downloads February through April, net revenue per download increased to 12% in May, "suggesting the app economy remains healthy."
Based on the strong performance of the App Store alone, Morgan Stanley is raising its 2020 and 2021 Services revenue forecast to $54.1 billion and $63.7 billion, respectively.
The firm is raising their AAPL price target to $340, up from $326. That's based on a 3.8x enterprise value-to-sales (EV/Sales) multiple on mature hardware, a 4.7x EV/Sales multiple on Wearables, Home and Accessories, and a 7.1x EV/Sales multiple on Services, resulting in a 4.6x target EV/Sales multiple and a 22.2x target price-to-earnings multiple for 2021.
Shares of Apple were trading at $323.95 on the NASDAQ Wednesday morning, up 0.14%.