Apple Stores in UAE to reopen on June 8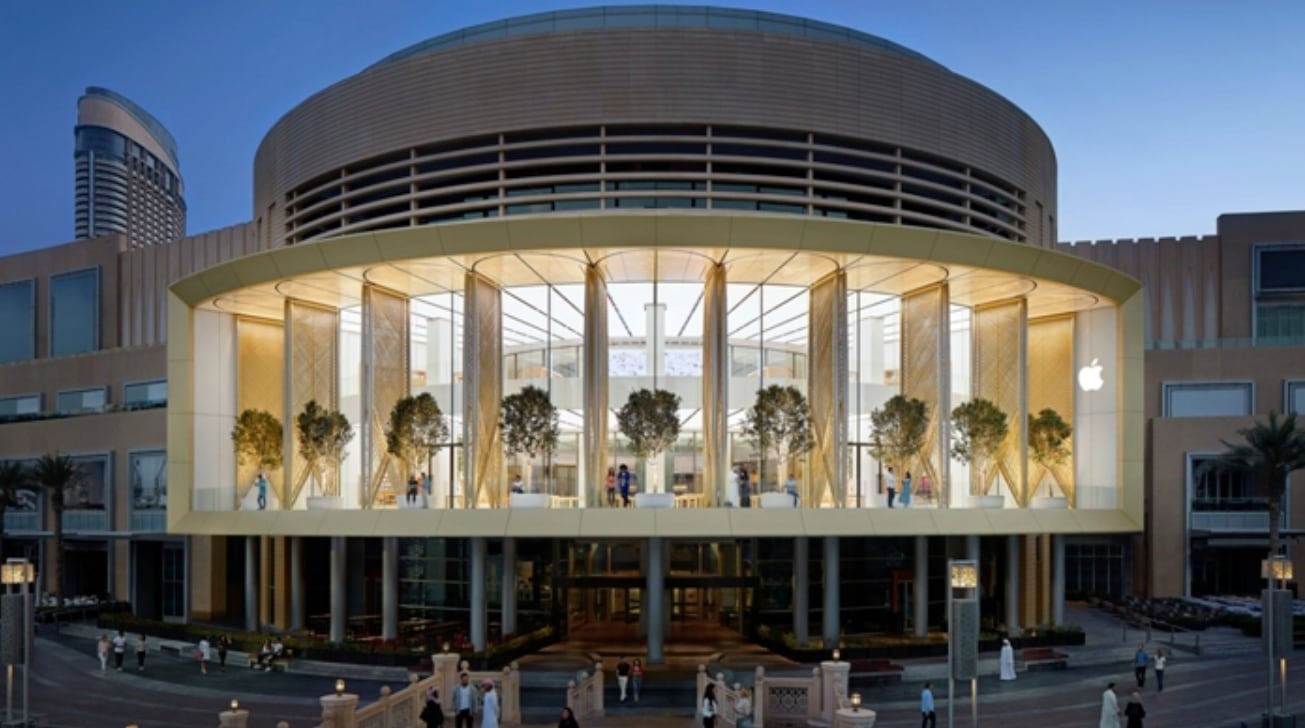 AppleInsider is supported by its audience and may earn commission as an Amazon Associate and affiliate partner on qualifying purchases. These affiliate partnerships do not influence our editorial content.
Apple is preparing to reopen more of its retail outlets as the spread of COVID-19 is being managed, with three Apple Stores in the United Arab Emirates opening for business on June 8 complete with the new coronavirus safeguards in place.
The COVID-19 pandemic forced Apple to close almost all of its Apple Store locations around the world, as a precautionary measure to curtail infections of the coronavirus. As part of an ongoing program to open up its retail business once more to customers, Apple's attention is now turning to the United Arab Emirates.
A trio of Apple Store locations will be opening on June 8, reports the Khaleej Times, in the Dubai Mall, Mall of the Emirates, and Yas Mall. While each of the malls have their own opening hours and safety precautions, all three of the Apple retail spaces will be open from 11am until 7:30pm local time every day.
As with other stores, the three outlets will open with a number of new measures in place to prevent further spread of the virus. Customers will be asked health questions before being able to go inside, with masks required by both customers and store employees, while customers may also have to wait outside the store to gain access as only a limited number of people will be allowed in at a time.
Today at Apple and Business Briefings continue to be unavailable for the foreseeable future.
At the time of publication, 136 of 271 Apple Store locations in the United States are operational, while 142 out of the 239 stores in the rest of the world are open, 145 once the UAE locations open up. After Monday, only seven countries will remain without any open Apple Stores among those that have the retail outlets, including 20 stores in France and 38 in the United Kingdom.