Apple leaker suggests 12-inch MacBook refresh could be first ARM Mac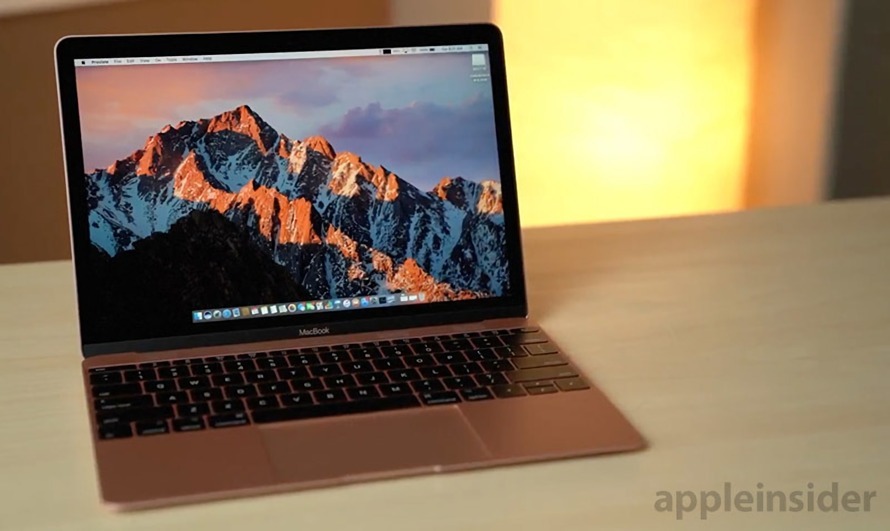 A prolific Apple leaker, has shared some thoughts on how, when, and why Apple will switch its Macs to first-party ARM chips.
Rumors of an ARM Mac have been ramping up in the past weeks, with the latest information suggesting a possible announcement at Apple's 2020 Worldwide Developers Conference. Apple has also been taking steps to set up its ecosystem for an ARM Mac for years, which include the rollout of T-series chips in 2016 and newer Mac models.
In a post on Reddit, Fudge speculates about what that transition could ultimately look like. For example, Fudge says that the first ARM-equipped Mac could be a refresh of the 12-inch MacBook, based on rumors out of the Apple supply chain.
That 12-inch device would be the first to come equipped with an eight- to 12-core A14X chip "designed specifically for use as the primary processor in a Mac." Fudge added that there are "rumors" that Apple is still working to perfect the bemoaned butterfly keyboard for inclusion in that device.
It isn't clear if there will be any design changes, so the model could look the same as the 2017 12-inch MacBook that Apple killed off in July 2019. The device also could be the first Mac to sport cellular connectivity in the form of 5G support, Fudge says.
As far as the why, there are a number of ways that Apple could benefit from moving away from Intel. Fudge covered some of those reasons in the Reddit post.
Along with better performance and battery life for consumers, the switch could allow Apple to cut costs and execute more control over its hardware and software integration. Similarly, it could free Apple from Intel's release schedule and declining reputation.
That's in addition to the fact that ARM Macs and iOS devices could allow for a "more unified Apple ecosystem," where the only distinction could be "form factor and performance characteristics."
Although apps released through the Mac App Store would likely be unfazed, things would be a bit trickier for independently distributed apps. For example, developers would need to build both ARM and x86 versions of their apps, or take other alternative steps like using emulation for app functionality. Fudge also thinks that Apple could completely abandon Boot Camp as a feature until Windows becomes friendlier to ARM architecture.
Although we could hear the first word about ARM Macs from Apple at WWDC 2020 on June 22, Bloomberg recently reported that the first ARM chip-equipped Mac isn't likely to be released until 2021.
Fudge's entire post is available on Reddit, and is worth a read for anyone interested in the ARM Mac transition.