App Store economy generated half a trillion dollars in 2019, Apple says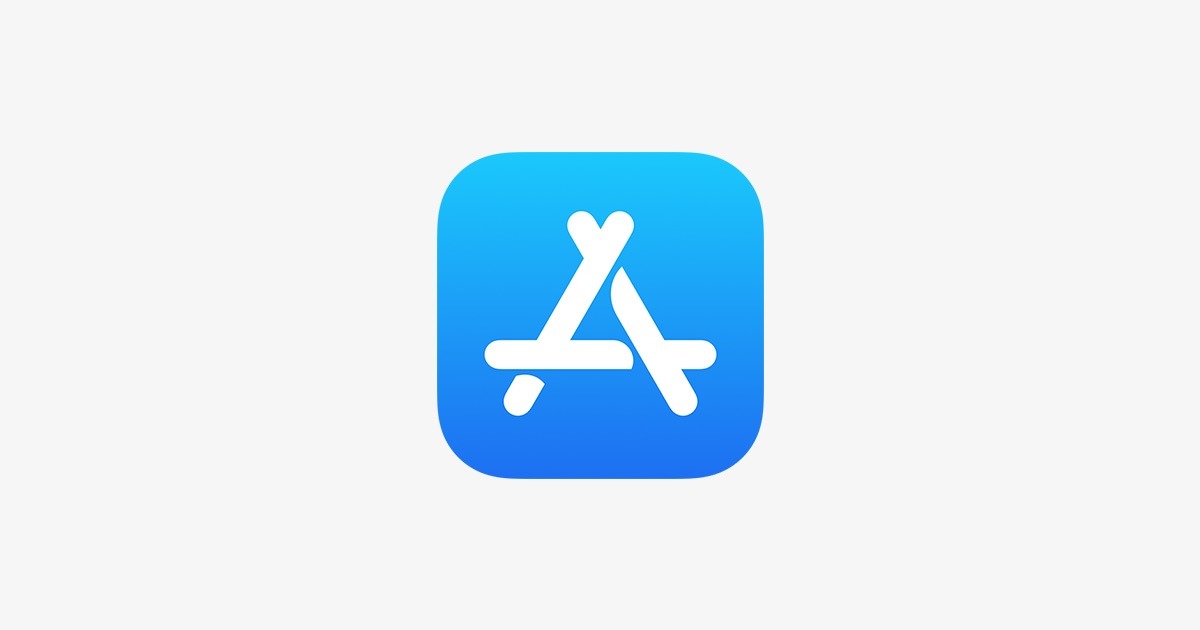 An independent economic study found that the App Store supported $519 billion in commerce throughout 2019, Apple announced on Monday.
According to the study, carried out by economists at the Analysis Group, direct payments made to app developers only accounted for a fraction of total billings and sales in the App Store economy.
Throughout 2019, Apple made $155 billion direct payments to developers through the App Store. While substantial, the authors of the study note that direct monetization "significantly underestimates the size of the Apple App Store ecosystem."
For example, physical goods and services facilitated by mobile apps accounted for $413 billion of the $519 billion that the App Store supported in 2019. That category further breaks down into specific subsections, such as:
Retail apps, which include traditional stores like Target and physical good marketplaces like Etsy, accounted for $413 billion in sales.
Travel apps, like those from airlines or hotel booking sites, clocked in with $57 billion in sales.
Ride-sharing apps comprised $40 billion of the m-commerce category.
Food delivery apps made up $31 billion of the total amount
Grocery apps, which are their own category, generated $14 billion.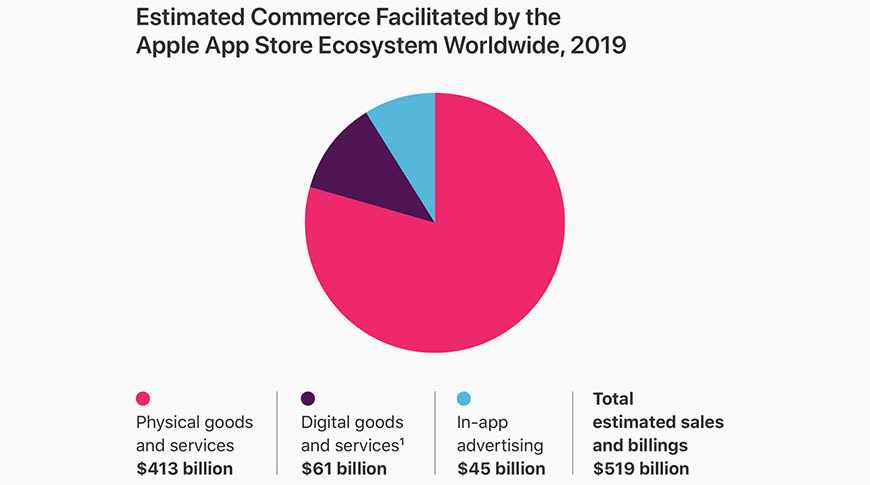 Digital goods and services made up $61 billion of the 2019 total. That's a wide-ranging category that includes games, music and video streaming apps, ebook platforms, dating services, and more.
In-app advertising accounted for a similar chunk with $45 billion, 44% of which came from ads shown in games.
The Analysis Group relied on the proportion of use that occurs on apps to estimate sales both on and outside of the App Store. That's because direct billings are a reliable indication of total sales generated by so-called "multi-platform apps."
Although the study didn't cover a time period impacted by coronavirus, Apple notes that the global health crisis has changed how people interact with their devices.
"In a challenging and unsettled time, the App Store provides enduring opportunities for entrepreneurship, health and well-being, education, and job creation, helping people adapt quickly to a changing world," Apple CEO Tim Cook said.
Social media apps, business and education platforms, and food and grocery delivery services have all seen a surge in demand and usage during COVID-19 pandemic. Many traditional retailers are also turning to mobile commerce.
During its April 30 earnings call, Apple reported that the App Store hit all-time revenue records for the second quarter and that third-party paid subscriptions grew more than 40% from the year before.
The App Store launched in July 2008, and nearly 12 years later, it's become one of the most influential app marketplaces available in 175 countries across the globe.
"We're committed to doing even more to support and nurture the global App Store community — from one-developer shops in nearly every country to businesses that employ thousands of workers — as it continues to foster innovation, create jobs, and propel economic growth for the future," Cook said.