Canada launching national contact tracing app built with Apple-Google API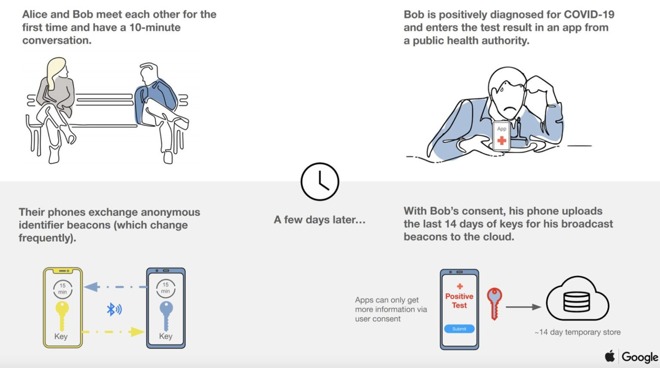 AppleInsider may earn an affiliate commission on purchases made through links on our site.
Canada will launch a nationwide contact tracing app using the Apple-Google Exposure Notification framework, Prime Minister Justin Trudeau said Thursday.
The Apple-Google Exposure Notification API exited beta in May. It allows public health authorities to build deeply integrated, cross-platform contact tracing apps to track and curb the spread of coronavirus.
The Canadian app was developed by Shopify, BlackBerry and the government of Ontario. As is required by Apple and Google, the app will be completely voluntary, will only store data in a decentralized manner and will be led by the Canadian Digital Service Initiative, iPhoneInCanada reported.
It will first launch in Ontario on a testing basis, before rolling out nationally in Canada.
Canada's announcement closely follows a similar one from the U.K., who said Thursday that they would ditch their proprietary system in favor of the Apple-Google framework. Other countries that have pledged to use the Exposure Notification API include Germany, Latvia and Switzerland.
Along with strict opt-in, privacy and data security policies for users, the Apple-Google API allows public health officials to build apps that can operate in the background. Apps built without the framework need to remain open to function properly.