New 'iPhone 12' dummies highlight iPad Pro-like design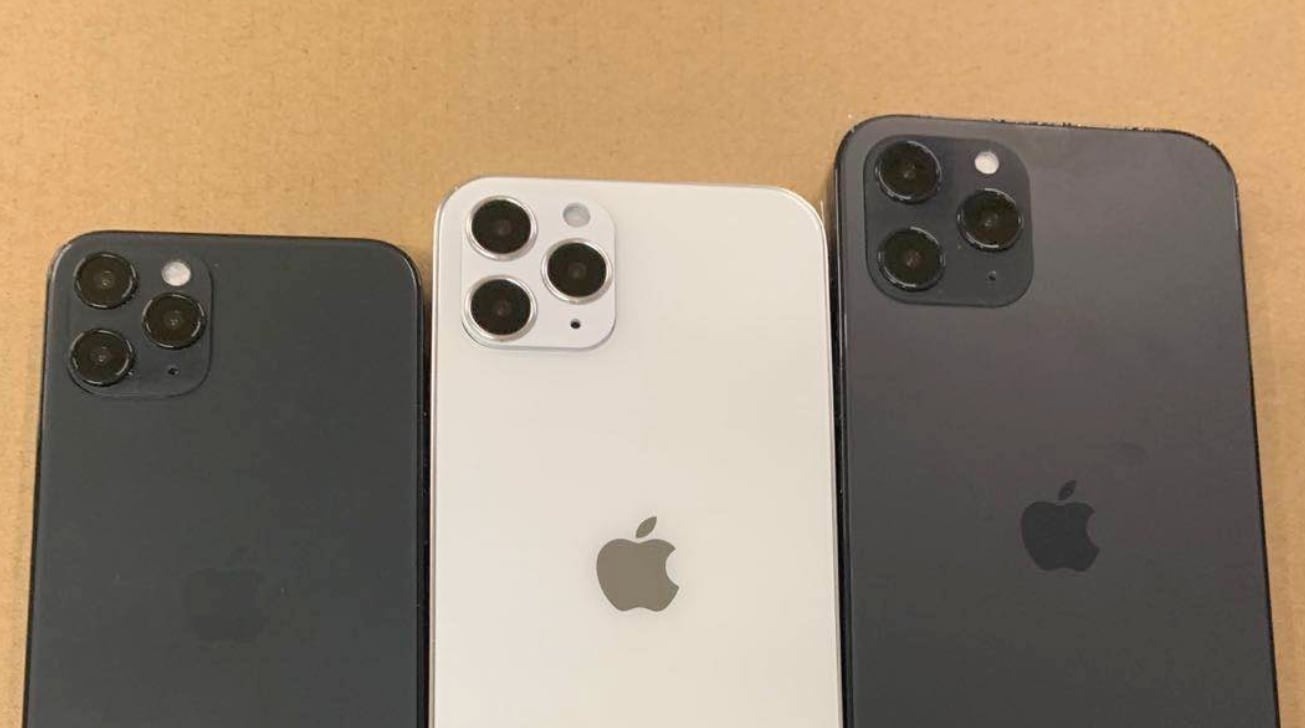 A new batch of mock-up iPhones has surfaced, showing the size difference between the upcoming models at the same time as suggesting what the final versions will look like when they launch this fall.
In the few months ahead of the launch of a new range of iPhones, mock-ups and molds of the devices typically surface, providing a suggestion of how the latest batch of iPhones could appear at the time of announcement and release. The "iPhone 12" cycle is no exception, with another collection of mock-up handsets revealed on Twitter on Sunday.
Published by Sonny Dickson, the trio of "iPhone 12 dummies" are said to be in three different sizes, covering 5.4-inch, 6.1-inch, and 6.7-inch display measurements, lining up with rumors and other mold image releases. As shown in the photographs, as well as discussed by Dickson, the shots show the models as having a flat edge and a triple-camera set-up on the rear similar to other surfaced images.
An early rumor, the chassis is thought to revive design elements that first appeared in the iPhone 4, with flat edges and glass front and back covers. Earlier rumors suggested the metal frame would use a "more complex segmentation design, new trenching, and injection molding procedures" as part of its construction.
Here are the first iPhone 12 dummies: 3 sizes (5.4, 6.1, 6.7). Flat edges, 3 cameras on the bump like recent molds. Notch, cameras should not be taken 100%, but chassis promising. pic.twitter.com/fcw3bLhVEF

— Sonny Dickson (@SonnyDickson) June 21, 2020
However, while the chassis is "promising," Dickson proposes the notches and cameras of the dummies "should not be taken 100%," indicating they may not be entirely accurate compared to what could be launched later in 2020. Some rumors point to the addition of a LiDAR sensor on the rear, though others claim it will be available only on the "iPhone 12 Pro Max" model.
The number of cameras to be included on the back are also up for debate, as it is possible Apple could continue to offer two on the non-Pro models and three for the Pro variants. This would mean the latest images of the smallest size depicting three cameras could be wrong.
It is unknown how Dickson acquired the images of the dummies, nor how accurate they truly are, even with his tempering of expectations for the camera. Many accessory producers create mockup versions of unreleased Apple products, taking advantage of alleged CAD leaks and rumors to create what could end up being released, to assist with the creation of future products.
Dickson's dummies follow the release of mold images on June 14, showing machined metal representations of the models, while 3D-printed variants were created on June 1.