Apple's virtual CarKey launching with iOS 14, coming to iOS 13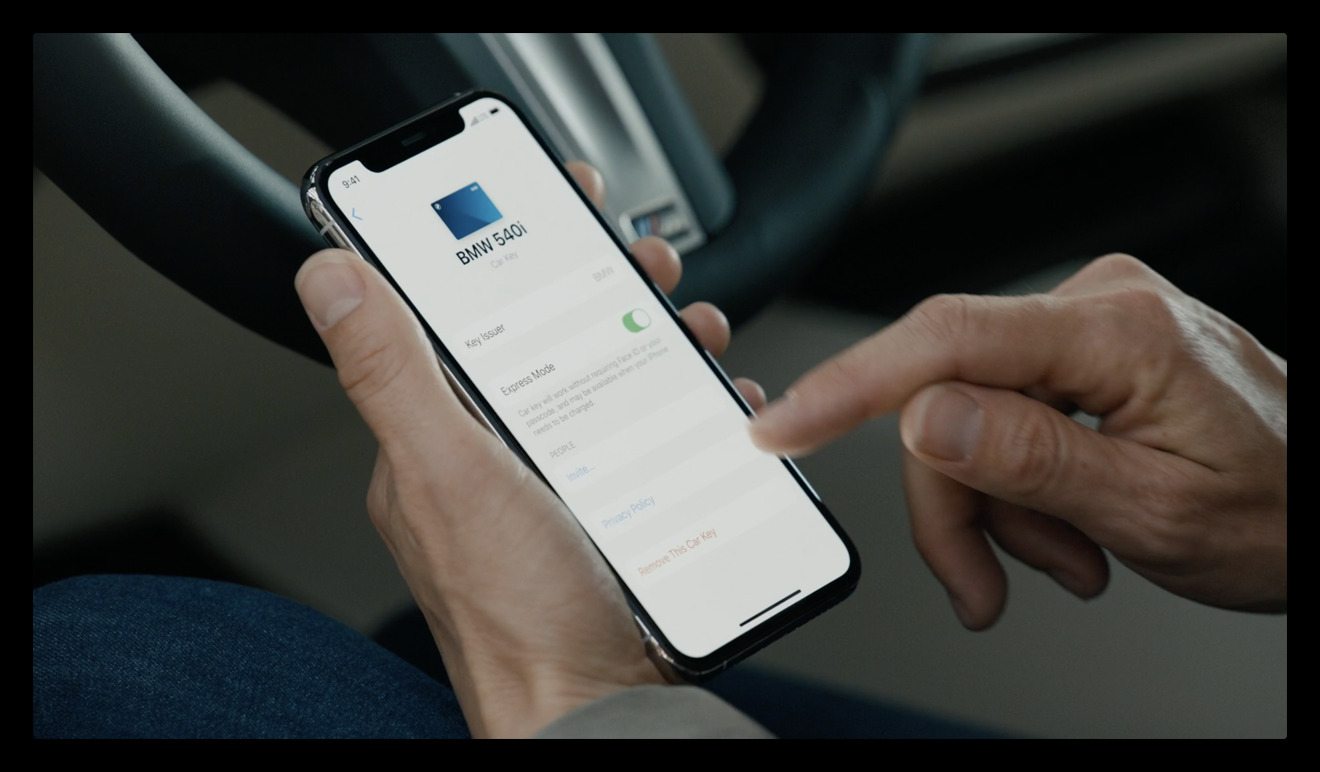 During its virtual WWDC keynote, Apple showed off a new way to access your vehicle: CarKey. CarKey is a quick, virtual way to unlock and start your car with just your iPhone.
Starting with the new 2021 BMW 5 Series, users are able to tap their iPhone to the door handle to unlock the door. Once inside, you just place your phone on the Qi wireless charger and press the ignition button.
Apple touts the security benefits of a virtual key due to its ability to be remotely deactivated via iCloud. Keys can also be shared seamlessly through the Messages.
Additional cars will be supporting CarKey in the future. CarKey will be coming not only to iOS 14, but iOS 13 as well. Timetables for roll-out are not yet clear.
CarPlay is receiving many other updates as part of iOS 14 as well. It has new background options as well as new categories including parking, EV charging, and quick food ordering.
Stay tuned to AppleInsider for additional coverage of WWDC 2020.