Safari now blocks Google Analytics on sites, new Privacy Report feature shows [u]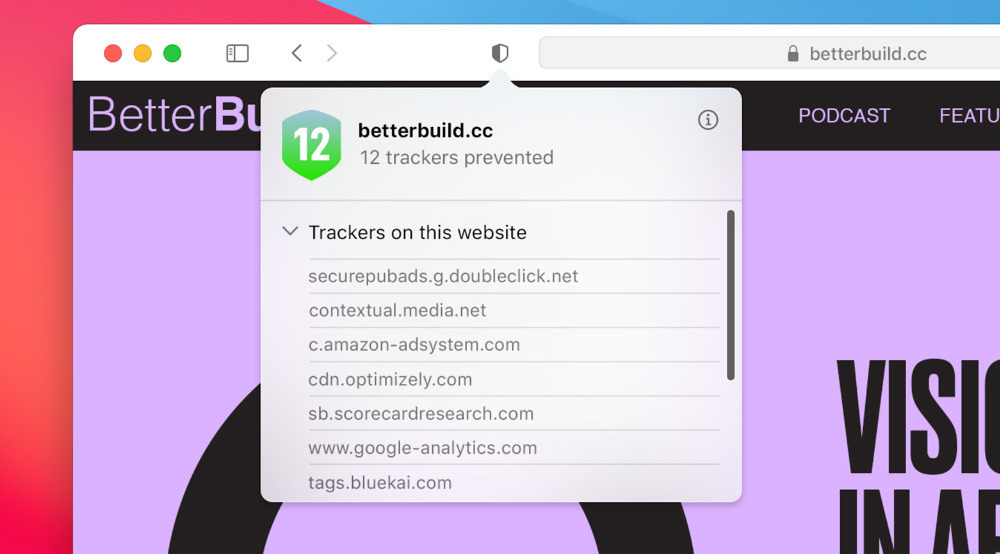 Apple's new Safari Privacy Report feature in macOS Big Sur shows that the browser now blocks Google Analytics from tracking users on websites.
At its WWDC 2020 keynote on Monday, Apple announced a suite of new privacy features in the macOS Big Sur version of Safari that included a new Privacy Report showing which trackers are blocked on a site.
As technology analyst Benedict Evans pointed out in a tweet, that Privacy Report indicates that Apple's Safari Intelligent Tracking Prevention 2.0 is now officially blocking Google Analytics.
It isn't clear if anything in Safari for macOS Big Sur is specifically blocking Google Analytics, or if the new Privacy Report is just showing that it has been. Apple's features macOS page doesn't offer any clarity.
Google Analytics is one of the most popular web tracking and analysis services used by millions of popular websites.
The Privacy Report and blocking of Google Analytics are just two parts of a broader push toward privacy by Apple. According to a report from December 2019, Apple's Safari Intelligent Tracking Prevention feature has resulted in a 60% decrease in pricing for targeted Safari ads.
Update: As more information has surfaced, it appears that Intelligent Tracking Prevention (ITP) in Safari 14 is not completely blocking Google Analytics. Instead, it's blocking third-party tracking cookies and cross-site scripting requests on Google Analytics from loading. The Privacy Report feature just reflects that. It looks like first-party Google Analytics cookies aren't blocked, so it'll still function as an analytics platform.