Apple's Federighi and Joswiak discuss Apple silicon, iOS 14, Big Sur and more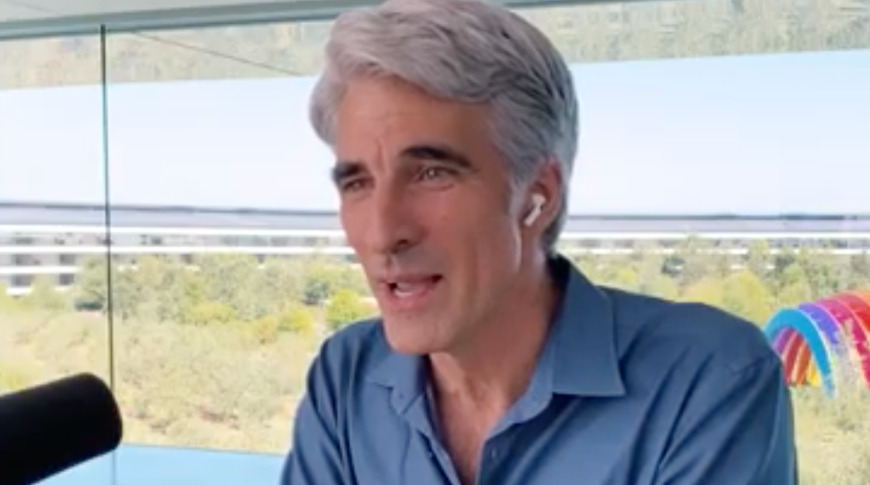 In what has become an annual event, Apple SVP of software engineering Craig Federighi and VP of product marketing Greg Joswiak sat down with John Gruber to discuss the new products, innovations and services announced at WWDC.
As usual, Gruber goes in-depth on the event's biggest announcements, including Apple's coming transition away from Intel chips in Mac to its own custom silicon, keystone features of next-generation operating systems iOS 14, iPadOS 14, macOS Big Sur, watchOS 7, tvOS 14, user privacy and more.
The remote interview was recorded as a special WWDC 2020 edition of Daring Fireball's "The Talk Show" podcast and uploaded to YouTube on Wednesday.
Transitioning away from Intel
"Those of us who do know about what's coming [are] very excited," said Federighi. "But you can imagine Apple would not go down a path like this without feeling like that it was a tremendous step for the Mac in the future. We're excited to tell the full story... but right now hopefully developers know enough to both be excited and compelled to get on board and do their part."
Federighi wanted to stress that the Developer Transition Kit that was released this week should not be compared to any future consumer product. "Even that DTK hardware, which is running on an existing iPad chip that we don't intend to put in a Mac in the future, it's just there for the transition, the Mac runs awfully nice on that system."
"It's not a basis on which to judge future Macs, of course, but it gives you a sense of what our silicon team can do when they're not even trying," he continued. "And they're going to be trying.
Buyer lock-in
Gruber discussed how some people have concluded that Apple's move to its own silicon is part of a plan to further lock developers and consumers into the Apple eco-system.
"I think those guys are being total tools, honestly," said Federighi. "I mean, I don't how they can even begin to come up with that theory. I get people coming up asking if we can still launch Terminal? Yes, you can. These Macs are Macs. We're not changing any of this.
Broad topics
Separately, Federighi acknowledged that users were concerned about the future of running Windows on Macs that are based on Apple Silicon. "We're not direct-booting an alternate operating system," he said, confirming that Boot Camp will be run on the new Macs. However, he implied that Windows will be able to run under virtualization. "The fact that we mentioned virtualization in the keynote was partly a nod to people's interest in the topic."