Apple opens registrations for 'Apple Camp at Home' sessions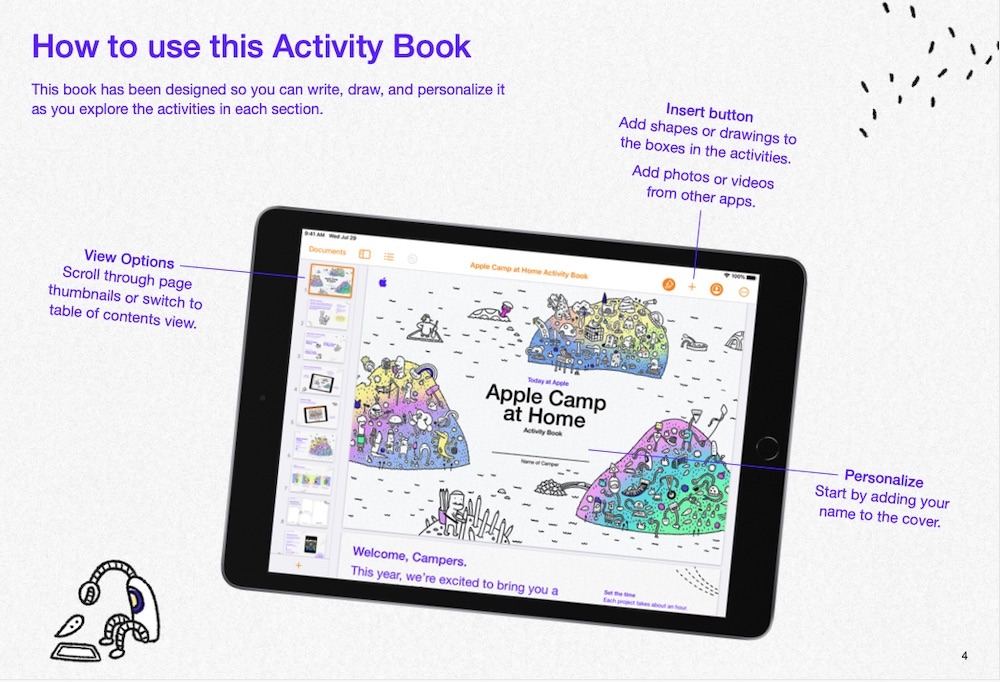 Apple has opened registrations for its virtual "Apple Camp at Home" sessions, allowing parents and kids to now sign up for the program which includes a free Activity Book.
Earlier in June, the company announced that its Apple Camp summer educational programs would be held in a virtual fashion due to store closures and coronavirus. The program is typically an in-store retail initiative.
Some examples of Apple Camp activities include "Spark Positive Change," "Learn to Code a Helpful Robot" and "Design a Space for Happiness." They leverage Apple software such as Clips, Pages or Swift Playgrounds.
In addition to the downloadable Activity Book, Apple will also hold 30- or 60-minute live sessions via Webex between July 11 and July 31. Kids will be able to learn more about each project and ask questions to Apple Creative Pros.