Apple surveying users about iPhone AC adapters amid rumors they'll be sold separately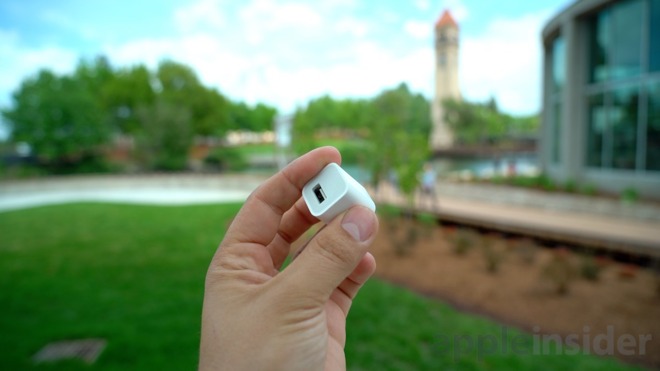 AppleInsider may earn an affiliate commission on purchases made through links on our site.
Apple is surveying users in Brazil about the USB Power Adapters that came packaged in their iPhones, likely for market research concerning the ubiquitous iPhone accessory.
Specifically, the survey appears to ask users what they did with the USB adapter that came with their old iPhones. It comes amid rumors that Apple may stop packaging USB chargers with the "iPhone 12" in 2020.
At this time, it looks like the survey is only being seen by Brazilian users. Twitter user @Gunstaxl was the first to post about the survey in Portuguese. On July 3, Twitter user @bedabb_ published a picture of the questionnaire in English.
Some of the possible responses to the survey include "gave it to a family member or friend" and "no longer working or not working well."
Apple periodically conducts surveys like these for market research — although they typically center on products and not accessories.
On Sunday, well-connected analyst Ming-Chi Kuo said that Apple would stop bundling power adapters with its iPhones and would instead sell them separately.
That comes after rumors that Apple could ditch ports entirely in favor of an all-wireless charging solution, perhaps as soon as the so-called "iPhone 13" in 2021.