Apple Pay in iOS 14 might support QR code payments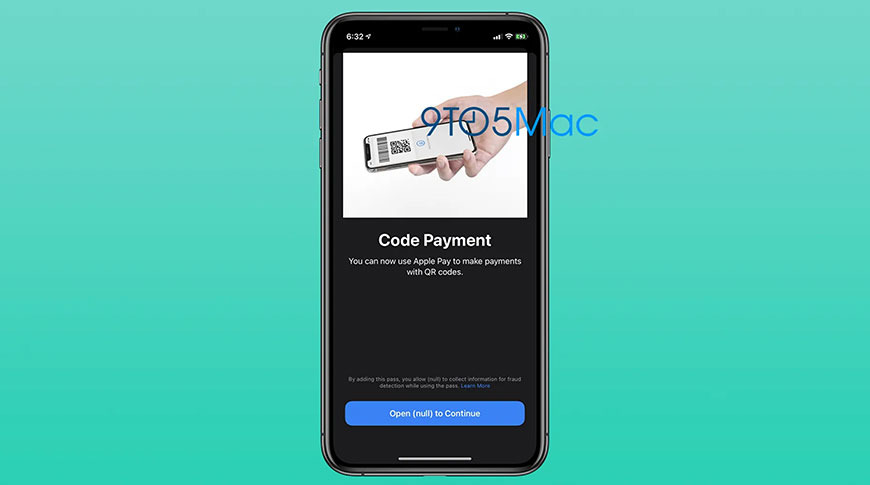 Newly discovered graphical assets in the second iOS 14 beta version released Tuesday suggest Apple is working on a new Wallet feature that allows users to conduct Apple Pay transactions with QR codes.
Snippets of code and a basic graphical framework of the unannounced payments technique were uncovered by 9to5Mac following the release of a second iOS 14 beta on Tuesday. Traces of the feature were present in the first beta issued in June, though this week's update includes what appears to be a basic user interface that could see integration at launch.
According to the report, users will be able to trigger Apple Pay payments by scanning a QR codes with iPhone's camera. An explanatory splash screen references the system as "Code Payment" and includes an informational window depicting a user scanning both a traditional barcode and QR code. Below the window is Apple's familiar animated Apple Pay indicia and what appears to be text instructing users to start a scan.
The feature is not yet functional, though fine print at the bottom of the Code Payment screen implies integration with the Wallet app.
"By adding this pass, you allow (null) to collect information for fraud detection while using this pass," the text reads.
Apple failed to mention Code Payments when introducing iOS 14 at WWDC, though the technology could debut when the operating system sees public release this fall. Current versions of iOS include limited support for code scanning, such as adding passes to the Wallet app, but lack backend integration for direct payments with Apple Pay.
Beyond the Code Payment feature, QR codes are set to play an important role in iOS 14. A new feature called App Clips will let users scan a specialized QR code to download and launch fragments of an app — a "clip" of an app — to complete a specific task quickly. For example, an App Clip might enable a customer to pay for goods at a store without downloading that business's app.