Apple's foldable iPhone could have a way to see your notifications when shut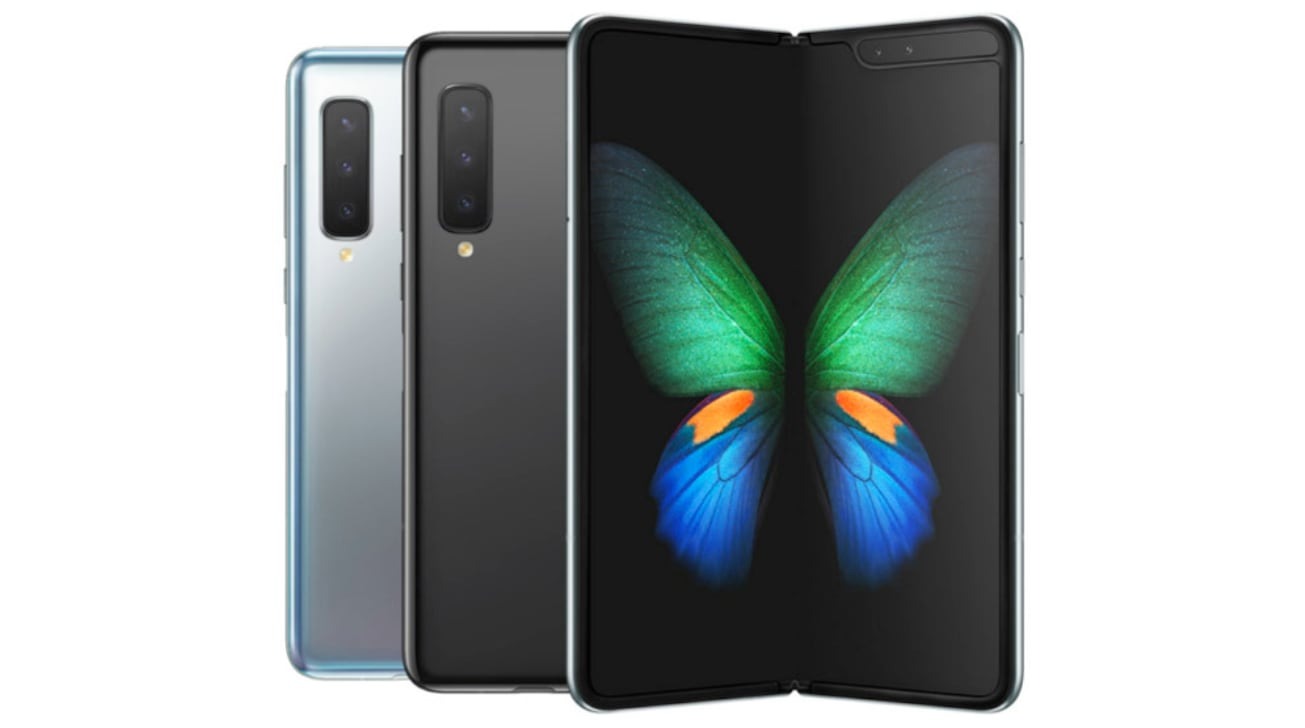 A foldable iPhone could provide visual notifications of messages and calls while closed up, with the display allowing for part of the screen to remain visible despite being folded shut.
Apple has been long rumored to be working on some form of foldable iPhone or other device, with it investing and researching related technologies for quite a few years. Despite the work, Apple has so far declined from offering products that include a flexible display that can be folded in sections.
This hasn't stopped its competitors from doing so, but the early releases in the field of foldable devices have had their issues. Not every problem folding devices have relate to stress and wear from folding, as sometimes the issue is usability.
One of the advantages of a foldable mobile device is that it can save space in a user's pocket, by folding in half. The move also helps protect the display, but it simultaneously makes the device harder to use in some situations when closed up, simply because the screen cannot be seen.
A viewable screen is useful for more than active usage, such as by displaying notifications with visual indicators without the user needing to unlock the device or to play a noisy ringtone. This also has an accessibility element, as people with hearing impairments will rely more on visual notifications.
In a patent granted by the US Patent and Trademark Office on Tuesday titled "Foldable electronic device with exposed display region," Apple suggests a fix to the potential problem by ensuring that there is always a part of the display on view, even when folded up.
While this could be performed by shifting the point of a fold off the center line of the display, Apple proposes quite different ideas, namely versions that do not rely on the creation of a rectangular flexible display. Instead, many of Apple's concepts revolve around the production of a screen with an extra tab section.
For example, for a book-style folding display, the device could have a taller display on only one side. When closed, this taller tab at the top will still be visible, while the rest of the screen is out of view.
A more exotic example is a dual-fold display, where a landscape-orientation screen has folding points at the quarter and three-quarter points of its length. An extra tab extending the display out running along the middle section of its length would provide a similar visible portion while it is closed up, with the extreme ends of the display folding inward to meet the center line.
To make the device more useful while closed, Apple includes claims where the extra display strip also house components for cameras, speakers, ambient light sensors, and touch sensors.
While the exposed extra tab of screen may make for an unusual display for normal use, Apple also offers the idea that the extra strip could simply run down the side of the device instead of being used as part of the main display interface. This is a concept that has been done before, such as with Samsung's Galaxy Note Edge.
Apple files numerous patent applications on a weekly basis, but while the existence of a patent filing indicates areas of interest for Apple's research and development efforts, it doesn't guarantee a future product or service will actively use the concept.
Apple has a long history of flexible display patents, covering a number of key areas. For the display itself, Apple has come up with ways to reduce fatigue on the flexible section by using a larger bend radius, ways to create screens that are able to withstand bending by combining materials, and foldable covers to protect both the screen and the device itself.
Research has also extended to flexible batteries, allowing for the device to be powered without sacrificing battery life by accounting for the bend.