Apple releases new clip giving an inside look at 'Greyhound'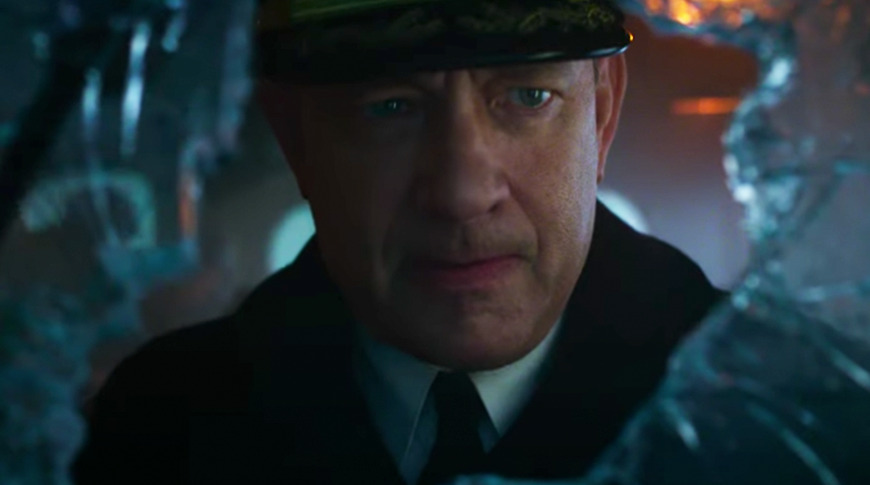 A new three-and-a-half-minute clip gives viewers an intimate look at "Greyhound" before it's released to Apple TV+.
The sneak peek, published Wednesday on Apple's TV+ YouTube channel, features Tom Hanks' cluing audiences to the importance of the film. He explains the premise of the movie and its portrayal of historical events — namely how Allied ships were targeted by Nazi submarines.
Set during World War II, Greyhound tells the story of Captain George Krause, a naval officer leading an international armada of ships on a mission to deliver troops and supplier to allied forces during the Battle of the Atlantic. On the way, Krause has to battle personal demons and self-doubts to become an effective leader of the navy destroyer.
Stephen Graham, Rob Morgan, and Elisabeth Shue star alongside Hanks. The film releases to Apple TV+ on July 10.
It was initially reported that Hanks was disappointed in "Greyhound"'s release to Apple TV+ instead of movie theaters. However, he later clarified that Apple "saved the day for us" by allowing anyone with an Apple TV+ subscription to watch the film.
Hanks merely thought that the film would have been ideal for watching on the big screen as an experience, but the ongoing coronavirus pandemic has made that impossible.