Everything new with the Photos & Camera in iOS 14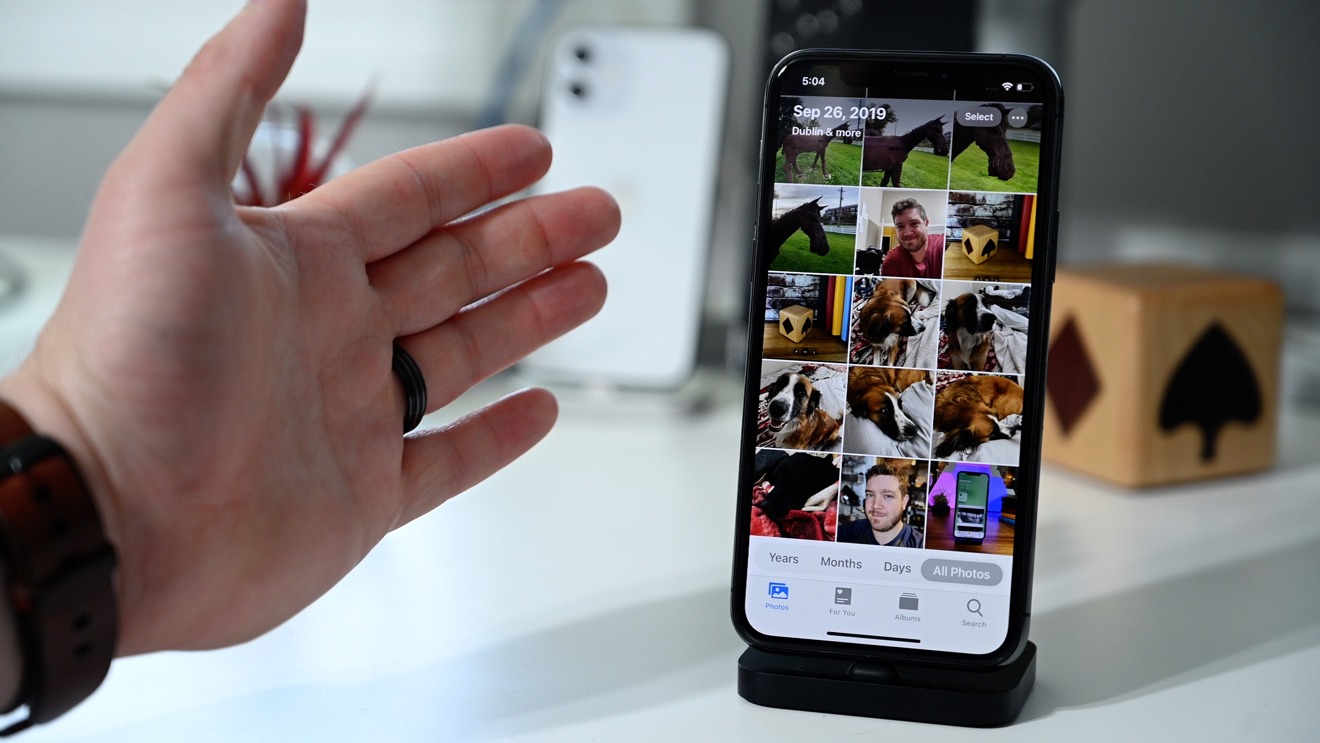 Apple's iOS 14 introduces hundreds of changes to the mobile operating system. Here, we are taking a deep dive into the Photos and Camera apps in the iOS 14 beta to uncover more than 30 tweaks and new features users will see when they upgrade.
We have been testing the developer beta on various devices for a few weeks and, after taking countless photos, have come to appreciate the changes iOS 14 will bring.
Apple has focused on making the Photos app easier to navigate while at the same time offering quick and easy access to your library. There is also a clear priority on making the Camera app more powerful, with many more user-accessible settings options and new ways to take photos.
Of course, both apps also have various quality of life improvements, icon changes, and performance optimizations iOS users have come to expect with a new operating system release.
See the changes in our hands-on video and follow along in our annotated lists.
Camera app
All the new changes in the iOS 14 Camera app
The quick action menu on the Home screen has new glyphs for most actions
New toggle for Exposure Compensation in Camera settings
In the Settings app, Grid has moved to "composition" and capturing outside the frame has been simplified
New toggle in Settings to mirror photos taken with front-facing camera
New toggle in Settings to capture burst shots with up-facing volume rocker
New toggle in Settings to prioritize faster shooting
Camera app is up to 90% faster and can capture up to four shots a second. Time to first shot is 25% faster and Portrait shot-to-shot is 15% faster.
New chevron for accessing settings from within Camera app
In those settings is a new exposure compensation control

New exposure compensation meter in the top left corner when active
New guide sign when capturing night mode shot to help stabilize

Volume up can now capture burst photos by holding it down
Volume down can start a QuickTake video or just snap a photo
QuickTake comes to iPhone XR and iPhone Xs
Toggle video modes on all iOS 14 devices
Camera app is now better at scanning QR codes
Photos app
All the new changes in the iOS 14 Camera app
Photos has a new widget for the revamped Home screen
In Settings, "Reset Blocked Memories" becomes "Reset Suggested Memories"
Easier to navigate by pinching and zooming throughout the app

Ellipsis on the top right adds new actions for zooming in and out, adjusting the aspect ratio grid, and filtering
Albums can be sorted oldest or newest first
Photos can be filtered by favorites, edited, photos, and videos. Combinations are allowed
When viewing a photo, it can now be zoomed in on much further
Can add captions to shots
Captions sync across devices and are searchable
When applying a filter to the video, the progress image is updated and less obtrusive, now only in the lower-left corner
Memories now show more relevant videos and photos. They've been enhanced with additional music tracks, have better stabilization, and improved framing when alternating between portrait and landscape orientations.
Live Photos taken on iOS 14 are more stable when viewed in Years, Months, and Days view
Recently deleted shots are now sorted in reverse with the newest at the bottom

New image picker throughout iOS which is easier to use, faster, and is searchable
Can limit what third-party apps have access to