With Apple Watch and watchOS 7 we're washing our hands longer in fear of reprimand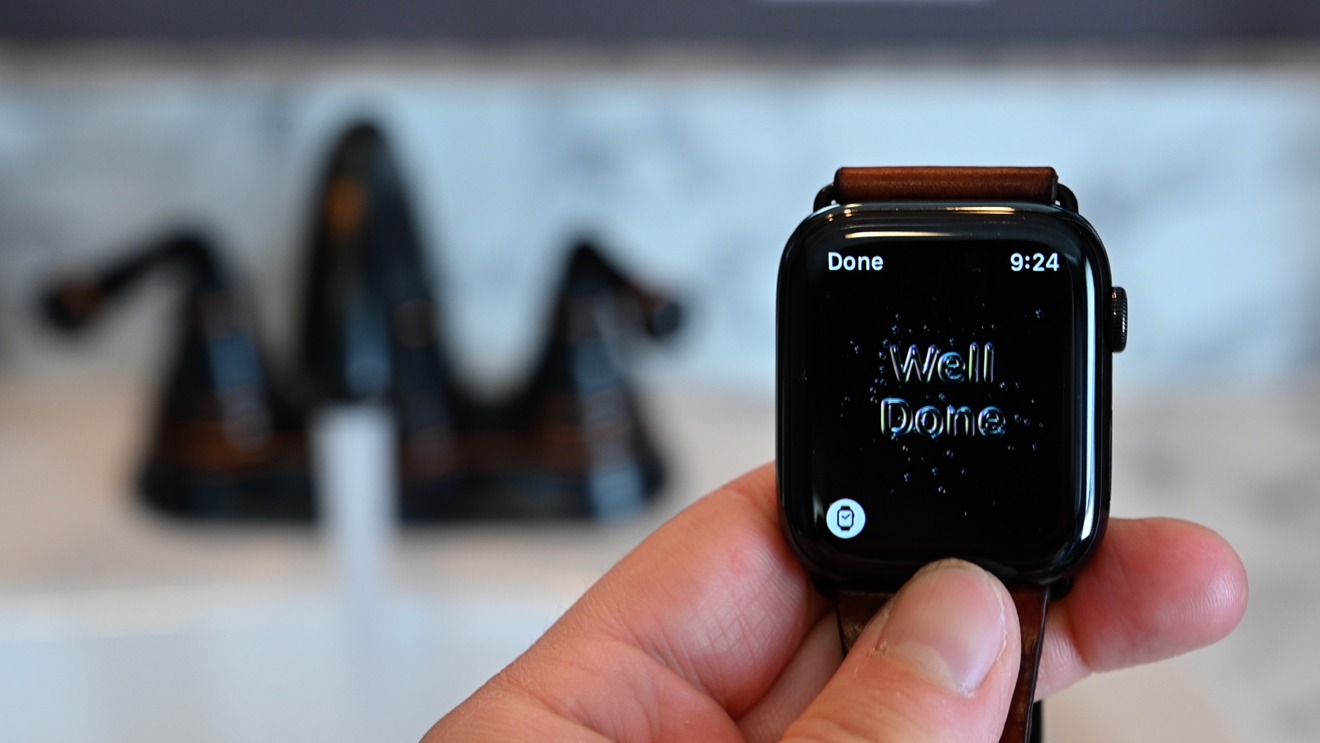 With watchOS 7, the Apple Watch now helps you wash your hands properly by detecting when you begin washing and timing you.
While some users may find this feature tedious, it will certainly be beneficial for some. And for those who don't appreciate it, it can quickly be disabled.
Apple has been working on handwashing for Apple Watch for years, long before the outbreak of COVID-19. The effort is clear as we've tested the feature time and time again.
On Apple Watch
Unlike other features of the Apple Watch that have their own dedicated app, handwashing lives nearly entirely in the background. It cannot be manually initiated and instead automatically begins based on the round-the-clock monitoring that Apple Watch is doing.
The Apple Watch, especially the newest models, are monitoring you throughout the day. At night, it now monitors your sleeping patterns. During the day, it monitors you for irregular heart rate as well as a for potential fall. Now, watchOS 7 has added handwashing to that list.
Here's how it works: You go to wash your hands. As you begin to clean them, your Apple Watch will automatically start a countdown, and once 20 seconds have elapsed, it will tap you on the wrist as well as audibly let you know you've thoroughly washed.
To know when you are washing, Apple Watch looks for the common movements that are distinctive to handwashing, as well as the sound of running water.
In our testing over the past few weeks, Apple Watch does a great job of detecting handwashing, usually showing up after about five seconds of handwashing — at which point you are credited for that elapsed time. So if you start washing, then six seconds later the Apple Watch has detected it, it will count down the remaining 14 seconds.
Once your hands are washed, Apple Watch gives you a "good job" message constructed of soapy bubbles. By default, haptic feedback is enabled, though it can be disabled in settings. In our experience, it is easy to see the watch face in the mirror to give us a good idea of how much time is remaining.
If you don't scrub long enough, you will get an alert reminding you that washing your hands for a full 30 seconds will help kill germs that could make you ill.
On your iPhone
Once you've started using the Apple Watch handwashing tracking, you may want to view your handwashing stats. This is where the Health app on your Phone comes into play.
From the Health app, under Handwashing, you will see your average for the day, the week, month and year. It is interesting to see your time trending higher, and if you've met the recommended handwashing goals.
The Health app also includes a guide on handwashing that includes recommended practices and techniques.
Putting health at the forefront
Over the last few iterations, Apple has continued to prioritize health. It started with reminders to stand and move, and now it has progressed to sleeping more and ensuring you are washing your hands long enough.
A natural progression of this is possible to remind people to wash their hands. If the watch doesn't detect handwashing for a day or half a day, perhaps it could let you know that you may want to scrub up, especially during the ongoing pandemic.
Personally, we've found the new feature useful and have noticed an improvement in how long we wash our hands, even if just for fear of an Apple Watch reprimand.