Apple TV+ 'The Morning Show' cast and crew panel talks about show's relevance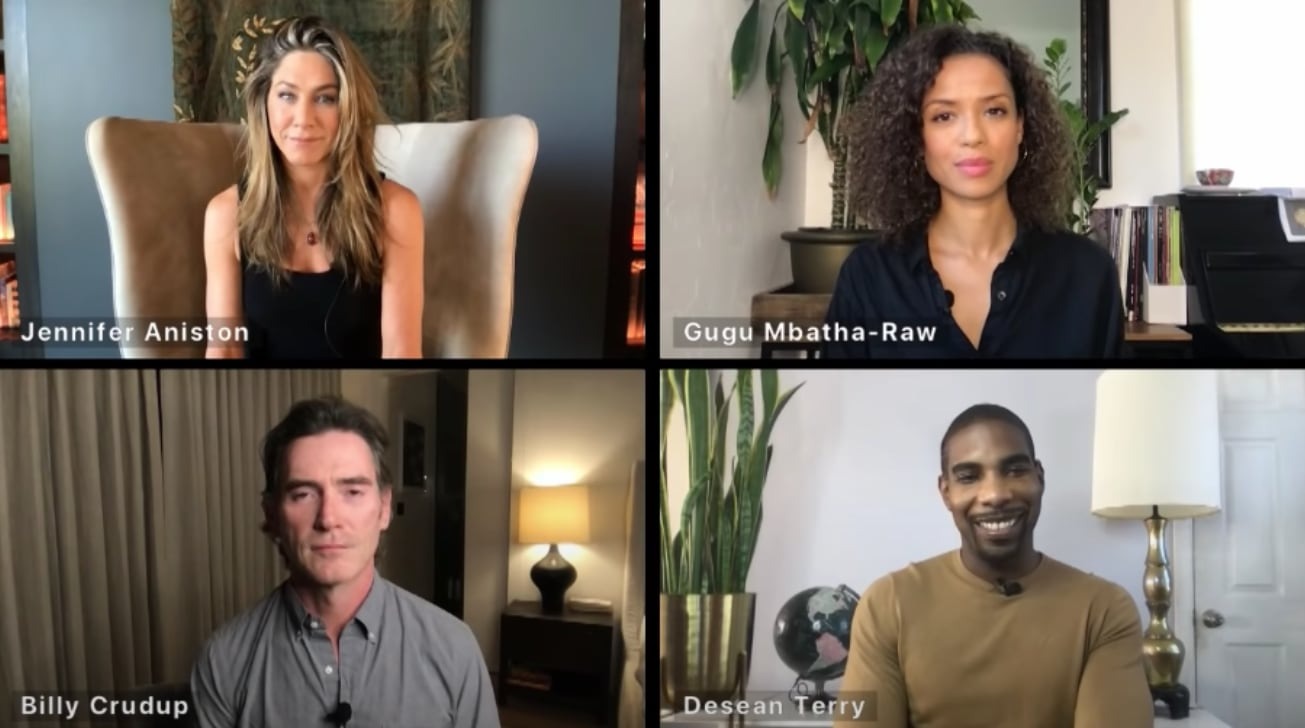 Apple has released an hour-long panel discussion featuring the cast and crew of Apple TV series "The Morning Show," with stars and the show's creators speaking about the show and its relevance to the modern media landscape.
"The Morning Show" was one of the launch shows Apple introduced at the same time as Apple TV+. The show, fronted by major stars including Jennifer Aniston and Reese Witherspoon, gained a number of awards for its portrayal of the behind-the-scenes stories of a fictional morning television show, in the wake of a scandal.
A new video, posted to the Apple TV YouTube channel, is an hour-long panel discussion conducted via video conferencing, necessitated by social distancing measures caused by the ongoing COVID-19 pandemic. The show itself has been affected by the virus, with production halted in March to minimize the chance of spreading an infection.
The panel is hosted by Jess Cagle, who asks questions and moderates discussions with the participants. Split into three parts, the video includes many of the major names attached to the show, including on-screen talent including Aniston and Witherspoon, Billy Crudup, Mark Duplass, and Gugu Mbatha-Raw.
Other senior members of the crew were also brought into the conversation, including showrunner Kerry Ehrin, who signed a multi-year extension with Apple in May. Director and executive producer Mimi Leder was also in attendance, as well as fellow executive producer Michael Ellenberg, and Brian Stelter, veteran journalist and author of "Top of the Morning," the book that inspired the TV show.
A second season of "The Morning Show" is being produced, ordered ahead of the premiere of the first season.