Photo of alleged white and black USB-C to Lightning cable for 'iPhone 12' surfaces [u]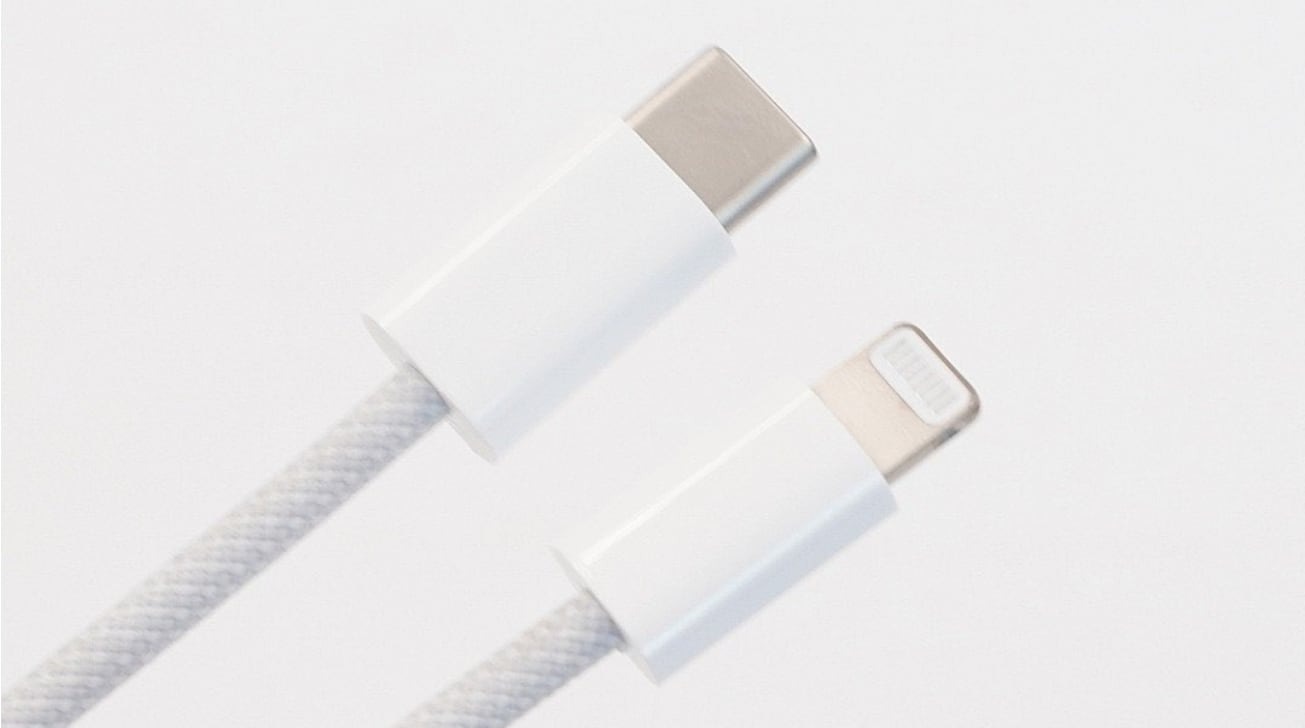 AppleInsider is supported by its audience and may earn commission as an Amazon Associate and affiliate partner on qualifying purchases. These affiliate partnerships do not influence our editorial content.
A prolific leaker has shared photos of what they believe to be the USB-C to Lightning cable that will ship with at least some models of the "iPhone 12" in both black and white versions.
Apple has been said to be cutting back on what it includes in the box with the "iPhone 12, with speculation that the AC adapter and earbuds wouldn't be included. More recently, it has been speculated that the Lightning cable would remain, but not be the same USB-A to Lightning cable that the company has been including for years.
A new set of images have surfaced, with the latest set showing the cable bundled for packaging. The images show the cable in not just white, but in black as well. Apple shipped a black Lightning cable with the iMac Pro, but it was just a different color of its existing cable. With the Mac Pro, Apple bundled a braided black Lightning cable, which appears identical to the one pictured.
The biggest distinction is the white cable pictured is thinner and doesn't have the additional collar behind the overmold, while the black cable bundled with the Mac Pro and seen in the picture is thicker and has the additional collar which aids in preventing the cable from fraying.
According to a previous leak about the matter, the Apple cable measures 1.05 meters (3 feet 5.3 inches) end to end, while the diameter of the wire itself is 3.04 millimeters. This is the same length as the existing plastic-coated Apple cable, with a notably larger diameter.
The provenance of the images is unclear, and if the images are accurate, it also isn't clear what models of "iPhone 12" that the cable will be included. The "L0vetodream" leaker has a good track record, with accurate predictions of features, release dates, and specific details before Apple reveals.
Update: L0vetodream in a subsequent tweet said the black cable was from iMac Pro. Both tweets have been deleted, suggesting the information was incorrect.