Canada releases its COVID contact tracing app using the Apple-Google API [u]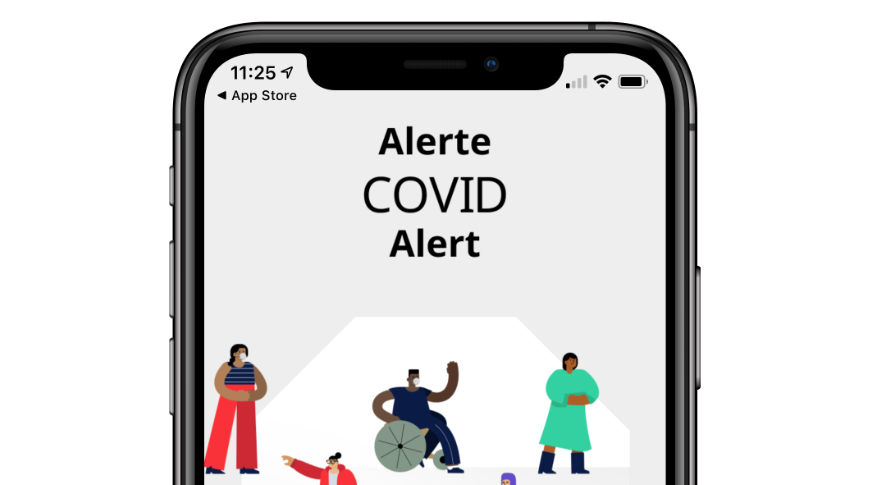 Canada's coronavirus contact tracing app using the Apple-Google API has been released, with it showcasing the simplicity of the tool.
Canada's app, called COVID Alert, is one of the first high-profile uses of the API and is available for all iPhone users in Canada. You can download the app if you're not in Canada, but there is no benefit from tracing notifications due to how Canada's app tracks infections.
When you first launch the app you are greeted with a series of screens explaining how the app works and what data is collected. Basically the app will pass bluetooth tokens between nearby devices also using the app, and if you're close to someone for long enough a log is made.
When a person tests positive for COVID-19, they get a one-time key from the doctor (in Canada). Once the diagnosis key is entered, everyone you've come into contact with over a couple of weeks will be alerted of your diagnosis.
The system keeps users safe by not storing any credentials within the app. The only information required is that one-time code, which does not reveal your identity to the users alerted of the positive diagnosis.
The only way the contact tracing system can be effective is if the population adopts it on a massive scale. If you live in Canada and have an iOS or Android device, download the app to participate.
If you are beta testing iOS 14, the app will not work. The contact tracing API only works on devices running the public version of iOS.
Update: Brazil on Friday launched, Coronavirus - SUS, a coronavirus tracking app based on Apple and Google's Exposure Notification API.