Leak claims to show 'iPhone 12' OLED screen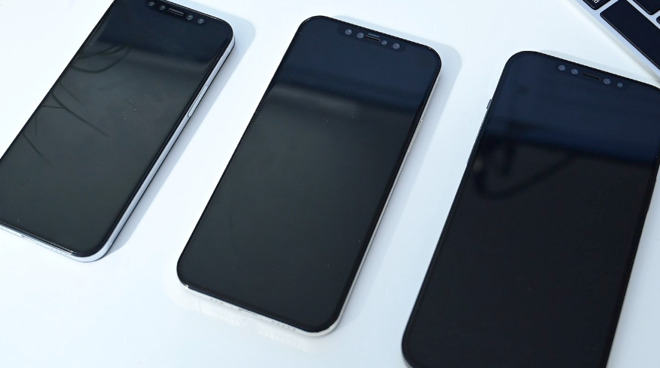 AppleInsider may earn an affiliate commission on purchases made through links on our site.
A new photograph from a reliable leaker shows what's claimed to be the OLED screen from the forthcoming "iPhone 12."
The same leaker who has previously shown accurate images of future Apple products, has now tweeted a shot of what appears to be the inside view of a disassembled "iPhone 12," showing its OLED screen.
Leaker Mrwhite describes it solely as "iPhone 12 OLED Screen," and offers no further comment. There's no clear way to estimate the size of the phone display shown, but if it is from an "iPhone 12" rather than an "iPhone 12 Pro, then it is a 5.4-inch screen.
The 5.4-inch OLED display for the "iPhone 12," and the 6.1-inch one for the "iPhone 12 Max," are both believed to be manufactured by BOE. However, that company has reportedly failed quality checks by Apple, and other smartphone vendors.
While all four expected models in the "iPhone 12" range are thought to use OLED screens, Samsung is believed to be manufacturing the two higher-end ones. The "iPhone 12 Pro" and "iPhone 12 Pro Max" are predicted to both be Super Retina XDR OLED screens with ProMotion and 10-bit Color Depth.
Leaker Mrwhite has previously shown early images of Apple's A14 chipset, and claimed that the "iPhone 12" will come with a 20W power adapter.