27-inch iMac teardown shows lack of storage upgrade options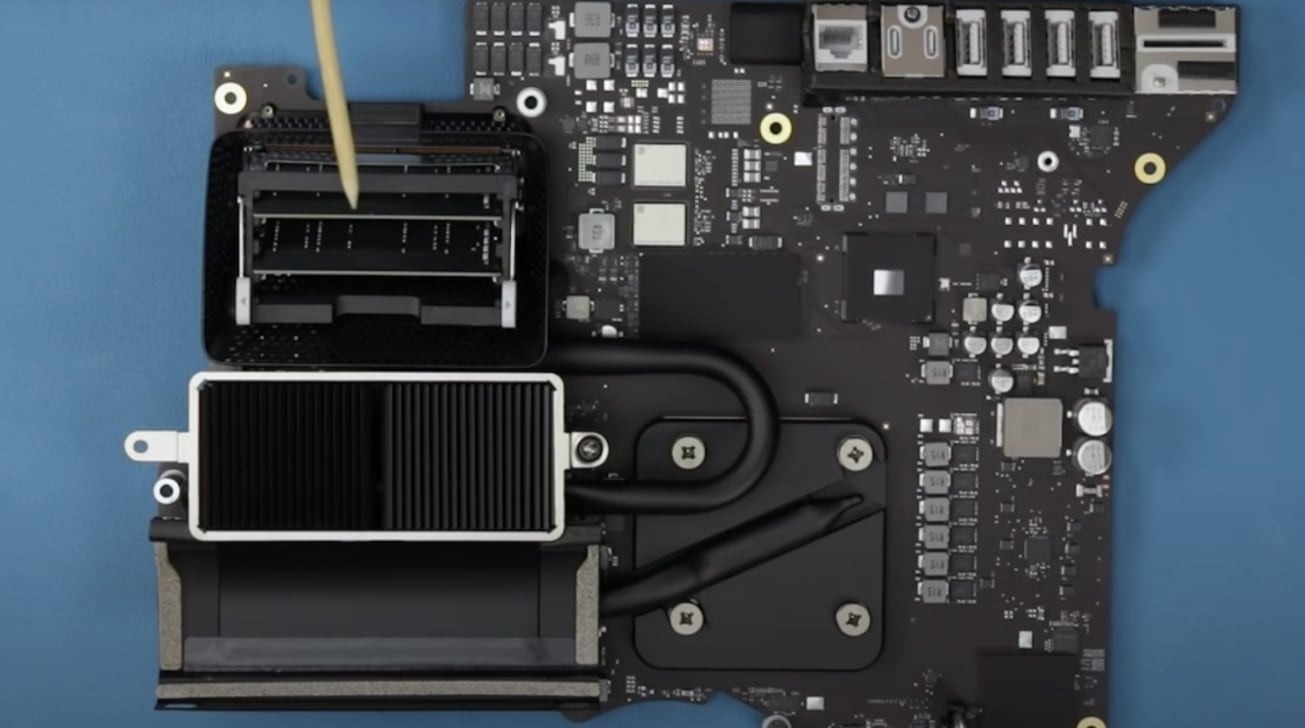 AppleInsider is supported by its audience and may earn commission as an Amazon Associate and affiliate partner on qualifying purchases. These affiliate partnerships do not influence our editorial content.
A teardown of the 2020 27-inch iMac reveals Apple made a few changes to the internals to accommodate its removal of the mechanical hard drive, including the loss of SATA connectors, the SSD being integrated into the logic board, and some small changes to the case.
The 2020 refresh of the 27-inch iMac on August 4 introduced a fair few specification changes to the large-screened Mac model, but simultaneously kept the physical design the same. In a customary teardown of the new model, it seems the bulk of the changes were made to the logic board.
For 2020, Apple removed the option for users to upgrade the storage on their own, something the OWC teardown video confirms. Removing the screen of the iMac is similar to earlier models, albeit with an extra cable to detach as the camera is now part of the screen assembly.
Once open, the inside looks quite similar to earlier models, with the two main exceptions being an additional microphone attached to the case, and the lack of a hard drive. An examination of the logic board further proved there wasn't any user-upgradability for storage with the model being examined, as there were no SATA connectors on the board at all.
Some solder points were spotted on the board that didn't seem to have any use by the system, but it is believed the 4-terabyte and 8-terabyte flash storage options install into a slot, which may be placed at that position. For lower capacities, the flash storage is integrated into the middle of the board, giving no opportunity to remove it safely.
Removing the heatsink reveals Apple opted for a socketed processor instead of a soldered version, which could potentially lead to a future upgrade option. The memory is also slotted and fully user-serviceable.