Trump says 'whatever' to concerns about WeChat ban hurting Apple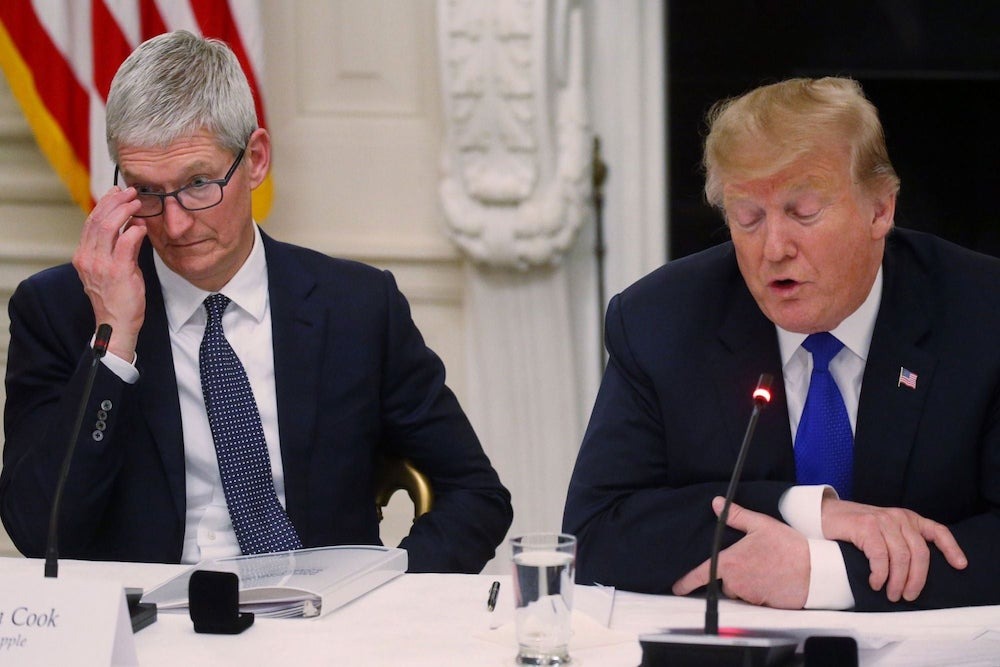 During a press conference Friday, President Donald Trump appeared unconcerned with the possible impact that a WeChat ban could have on Apple's business.
Earlier in August, Trump signed a pair of executive orders that would bar any transactions between U.S. companies and Chinese-owned TikTok and WeChat. That, in effect, would ban both apps from the U.S., though it's unclear what impact it might have globally.
On Friday, Apple joined a growing number of other major companies calling for the president to end the executive orders. That includes Disney, Ford, and Walmart.
When asked by a Bloomberg reporter at a White House press conference Friday morning about whether he was concerned about the effect the ban could have on iPhone sales in China and other markets, Trump simply responded "whatever."
"Gotta do what's good in terms of the security of our country," Trump said. "We've been very badly let down by China."
WeChat is a wildly popular app among Chinese users. And in a Bloomberg survey conducted in August, 95% of respondents in China said that they would rather give up their iPhones for Androids than lose out on WeChat.
On Monday, analyst Ming-Chi Kuo cautioned than an outright ban on WeChat could cut global iPhone shipments by about 30%.
It isn't clear whether the U.S. ban would only bar WeChat's use in the country, or if its vague wording could force Apple to pull it from the global App Store. WeChat parent company TenCent said that it is seeking clarity.
Trump's order to ban TikTok could be stopped if a U.S. company acquires the social media platform — which Microsoft is in talks to do. Such an acquisition has not been discussed for WeChat.