Congressman says antitrust hearing confirmed Apple's 'deeply disturbing' behavior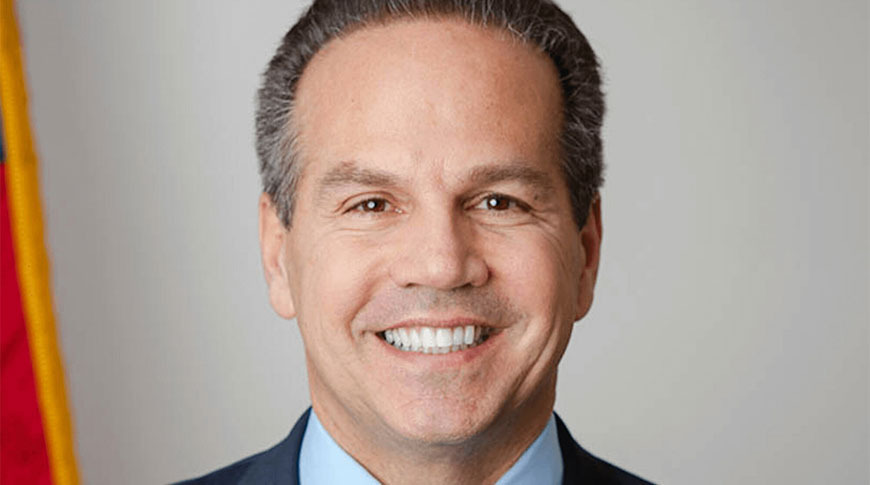 Rep. David Cicilline, chair of the U.S. house antitrust committee, in an interview Wednesday said a recent antitrust hearing involving the CEOs of Apple, Amazon, Facebook and Google confirmed suspicions that all four companies participate in anticompetitive behavior.
"All of these companies engage in behavior which is deeply disturbing and requires Congress to take action," Cicilline said. "The kind of common theme is the abuse of their market power to maintain their market dominance, to crush competitors, to exclude folks from their platform and to earn monopoly rents."
The House panel is wrapping up a year-long investigation that in July culminated with a hearing at which Apple CEO Tim Cook, Amazon CEO Jeff Bezos, Facebook CEO Mark Zuckerberg and Google CEO Sundar Pichai were peppered with questions about their respective businesses. While most of the discussion centered on issues relating to Amazon, Facebook and Google, Cook was grilled on Apple's App Store policies including a 30% cut of in-app transactions, the app review process, borrowing features for first-party apps and consumer privacy.
Cicilline in today's interview declined to deliver specifics on the panel's recommendations, though he did offer potential solutions Congress might take to remedy the alleged anticompetitive behavior. One option could be a law styled after the Glass-Steagall act, the report said.
A Depression-era law that stood until it was repealed during the Clinton administration, Glass-Steagall separated commercial and investment banking, and afforded the federal government greater control over retail banks. In addition to creating the Federal Deposit Insurance Corporation, the act mandated that investment banks were prohibited from owning a controlling interest in retail banks. If applied to tech, a Glass-Steagall type stipulation would disallow a company like Apple from competing on a platform it runs.
"That's a big idea," Cicilline said about separation. "It would be one way to try to separate out what is a relationship fraught with conflicts that I think is promoting tremendous market dominance and bullying behavior by Amazon, as an example."
What, exactly, that would mean for Apple is unclear. An obvious modification in current business practices would be the removal of first-party apps on the App Store. To what extent such a law would impact Apple's stewardship of its flagship iOS platform remains unclear, though it might force the company to amend App Store restrictions that prohibit third-party app stores.
The Democrat said the bipartisan committee's report will focus on four areas including making changes to existing antitrust laws that date back more than a century, passing reforms that deal specifically with the tech sector, strengthening private antitrust litigation, and bolstering antitrust divisions at the Justice Department and the Federal Trade Commission, the report said.
A finalized report could arrive as soon as September, Cicilline said, in which case recommendations would be passed on to the current session of Congress.