Publishers, media outlets bracing for iOS 14 privacy features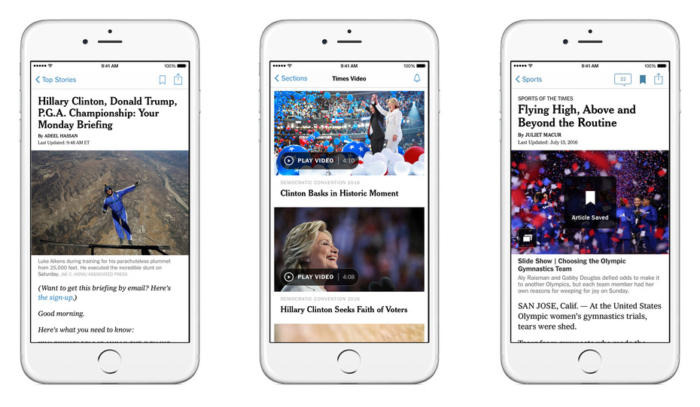 A new suite of privacy features in iOS 14 has media outlets and digital publishers preparing and bracing for a dramatic drop in advertising revenue.
Among other privacy-related features, Apple's new iOS 14 update will make device identifiers — critical for ad personalization — opt-in for users on an app-by-app basis.
Many digital publishers are now concerned that the small change could result in a sizable drop in revenue from iPhone users, according to the Wall Street Journal.
The update concerns Identifier for Advertisers (IDFA), a random identifier tag that Apple assigns to user devices. It allows advertisers to collect aggregate data without revealing a user's identity. And, in iOS 14, apps will need to explicitly ask users permission to whether to track them across other apps and websites.
"When every publisher is fighting for every last advertising cent, this couldn't come at a worse time," Daily Mail publisher Martin Clarke told the Journal. Clarke is referring to existing impacts felt by the publishing industry during coronavirus pandemic.
The pop-up prompt that publishers are worried about appears when a user opens an app for the first time after installing iOS 14. It prominently states that an app wants to track them "across apps and websites owned by other companies," and then asks whether a user wants to allow tracking or not.
"You're almost scaring the consumer into saying, Wait a minute. Am I comfortable with this?'" said Mark Wagman, managing director at MediaLink. Clarke said that the prompt "almost seems aggressively aimed at getting users to opt out."
Sheri Bachstein, head of consumer business at weather.com publisher Weather Co., estimates that the price advertisers are willing to pay could drop by as much as 40% because of the change. That's because advertisers are generally willing to pay more for ads tailored to a user's interest and behavior.
The impact may not be felt equally by all publishers, however. Insider Inc. publisher Peter Spande said that the privacy feature isn't "life-threatening" to large publications, but for smaller publishers, "this could be really destabilizing." More than that, the change will likely be felt further by outlets that have a large audience of iPhone users, as well as those that rely on automated, or "programmatic," ad sales.
On the other hand, BuzzFeed CEO Jonah Peretti said that, in time, the industry will adjust. "There are trade-offs for publishers. More direct, contextual advertising in the long run, but short term it could reduce the spending of some programmatic advertisers," he told the WSJ
Apple's privacy features come at a tense time between the Cupertino tech giant and publishers. Earlier in August, a coalition of news publishers like The New York Times and The Wall Street Journal began pushing back against Apple's 30% commission on in-app purchases.
Technology platforms dependent on advertising, such as Facebook, have also cautioned partners about the feature and its probable impact to ad revenue.
Apple says the privacy mechanisms don't block tracking. According to the company, the features simply increase transparency and allow users more control over which platforms can track them.