Here's how much money you can save with an Apple One services bundle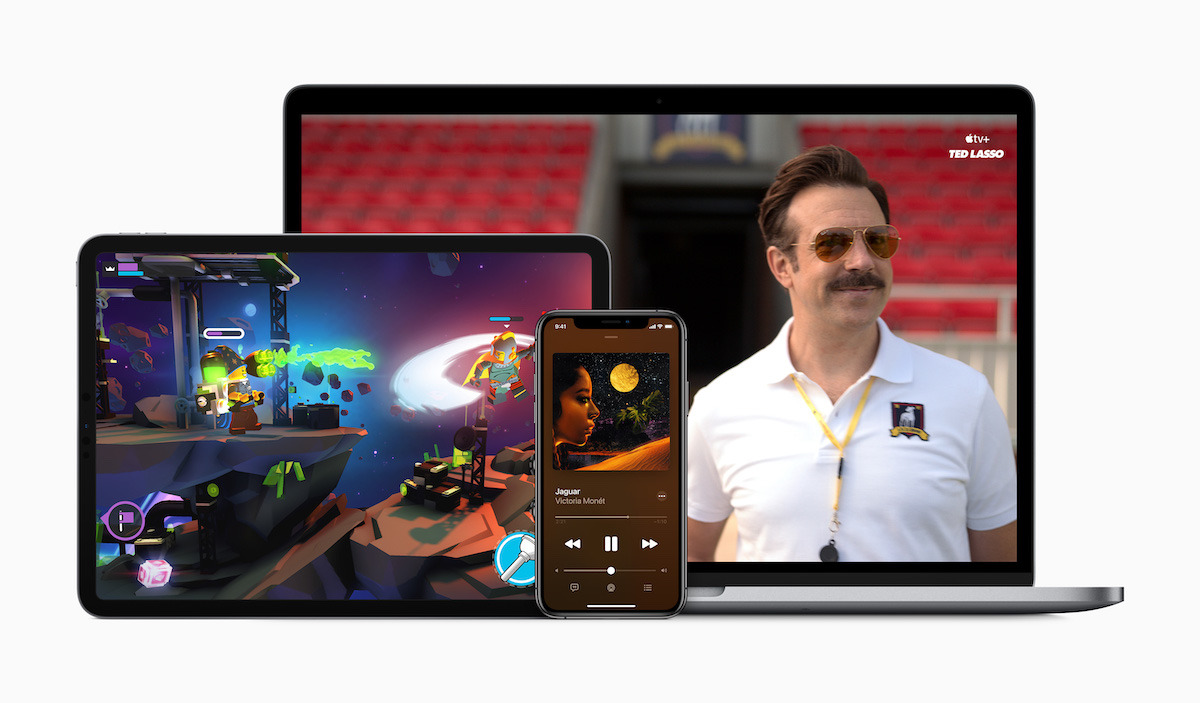 Apple One Services bundles can save you a lot of money per month, especially if somebody in your family is headed off to college. Here's a look at some scenarios of Apple subscriptions versus what you get in each tier of Apple One bundles.
Read on for how each tier breaks down, and how much you could save compared to purchasing each service individually.
Individual plan
Apple Music: $9.99
Apple TV+: $4.99
Apple Arcade: $4.99
iCloud storage, 50GB: $0.99
Total cost: $20.96
Apple One plan: $14.95
Savings per month: $6.01
The individual plan includes the core of Apple's entertainment lineup, as well as 50GB of iCloud storage. It'll save individuals about $6 a month if they already subscribe to Apple's music, TV and game subscriptions.
Note that the individual plan won't let you share your Apple Music or iCloud storage with family members. For that, you'll need the Family or Premier plans.
Apple One Family plan
Apple Music Family: $14.99
Apple TV+: $4.99
Apple Arcade: $4.99
iCloud storage, 200GB: $2.99 a month
Total cost of individual services: $27.96
Apple One plan: $19.95
Savings per month: $8.01
The Apple One savings get larger as you go up in tiers, and the Family plan will let families of up to six members save about $8 a month on Apple's entertainment services.
Unlike the Premier plan, Apple One Family doesn't include Apple News+ or Fitness+. It does allow for family sharing.
Apple One Premier plan
Apple Music Family: $14.99
Apple TV+: $4.99
Apple Arcade: $4.99
iCloud storage, 2TB: $9.99 a month
Apple News+: $9.99
Apple Fitness+: $9.99
Total cost of individual services: $54.94
Apple One plan: $29.95
Total savings: $24.99
The Premier plan includes Apple's entire slate of services, even Apple News+ and the newly debuted Apple Fitness+. Its price of $29.95 represents about a $25 savings per month compared to subscribing to all the services separately.
Premier is also the only option if either the Fitness+ or News+ services are crucial for you. Apple does note that Premier isn't going to be available everywhere because News+ is restricted to Australia, Canada, the U.K., and the U.S. Similarly, Fitness+ won't be available until later in 2020, meaning Premier subscribers won't get access to it until it's added.
More savings for a family, than individually
The individual tier, with about $6 of monthly saving, may make sense for users who needed an excuse to try Apple's other services. But Apple One really shines in the family options, and they aren't geolocked to one household address.
Most of Apple's services, with the exception of Apple Music, offer family sharing with up to five other family members. But for Apple-centric families who already subscribe to the company's various services, that $8-a-month savings is going to add up. Especially since some of Apple's services, like the Apple Music Family Plan, aren't available as annual purchases.
Although the most expensive tier, Premier unlocks Apple's newest fitness service and only costs $29.95 a month.
Apple's fitness service is gradually becoming a serious contender in the wellness space. Compared to existing subscriptions, like Peloton's All Access Membership, it's also significantly cheaper.
While $6 or $8 a month may not seem like that much, it's helpful to look at how much money you'll be saving a year if you get an Apple One subscription. For example:
Individual: $72 a year
Family:$96 a year
Premier: $299 a year
If you're an Apple Card holder, then you could stand to save even more money with 3% Daily Cash back. For example, 3% of $29.95 for Premier works out to be about $0.90 a month, or savings of more than $10 a year.
Put another way, whether Apple One is going to save you any money depends on what Apple subscriptions you keep active. If you already pay for all of Apple's services individually, then that $300 a year is significant.