Entire Apple Watch Series 6 package must be returned if Solo Loop, Braided Solo Loop don't fit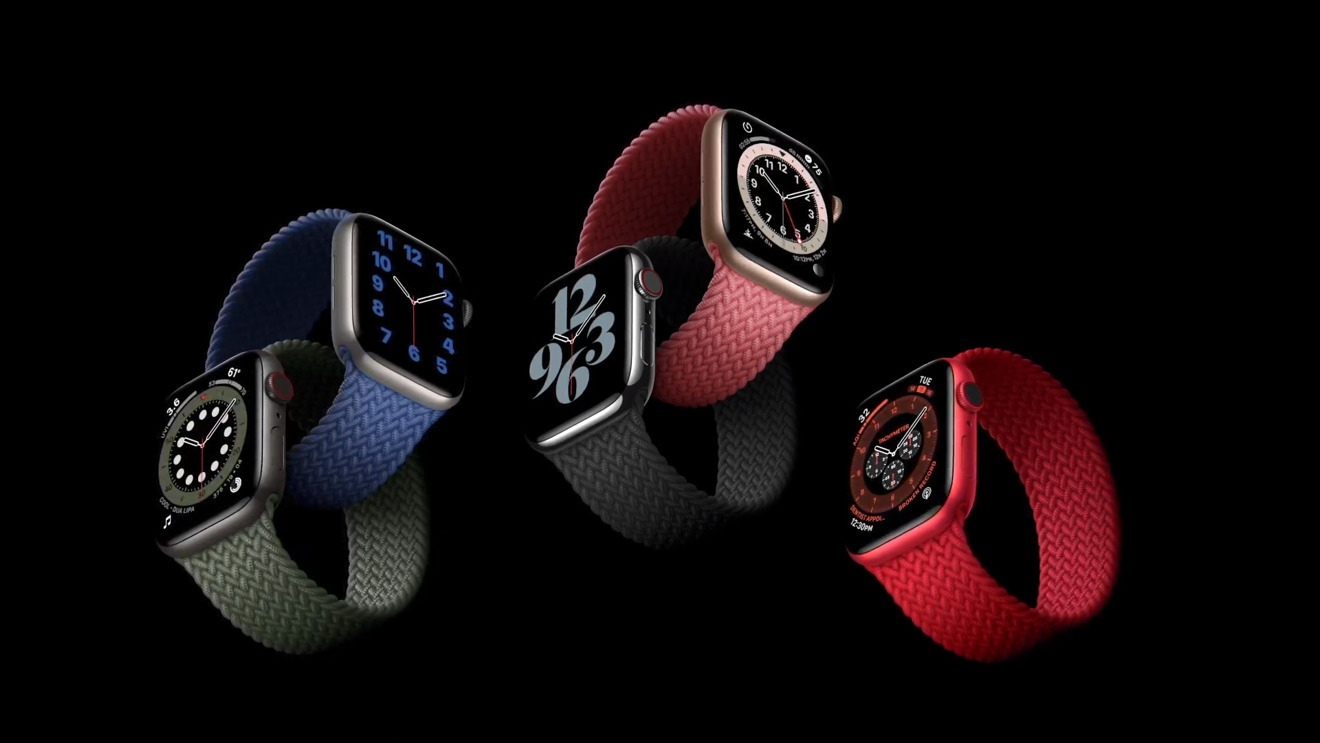 AppleInsider is supported by its audience and may earn commission as an Amazon Associate and affiliate partner on qualifying purchases. These affiliate partnerships do not influence our editorial content.
New Apple Watch Series 6 owners who find that their Solo Loop or Braided Solo Loop fails to provide a proper fit are required to return the whole product — Apple Watch and band — to Apple for replacement.
While a more logical, economical, and environmentally conscious policy would call for customers to send in the poor fitting band for replacement, Apple requires a complete return because the setup is considered a "configure to order" purchase. The policy was noted by new Watch owner Eli Hodapp, who shared an interaction with Apple support on Twitter.
"My choices are deal with the wrong sized band, or return the entire thing (watch and band) then re-order one size down which will not arrive until late November," he said in a tweet. "I wish I could figure out why the Apple product experience once you get anywhere near support is a complete nightmare."
Other customers have taken to social media to voice disappointment at Apple's decision.
New for 2020, the Solo Loop and Braided Solo Loop are sized-to-fit band options that provide a snug fit without clasp or buckle. Apple offers a printable guide for the new sizing system, which allows users to select from nine different lengths. Still, the method is far from fool-proof, and some buyers who fall in between two sizes are regretting their original choice. In-store try-ons are preferred, but many Apple retail outlets are closed in the U.S.
With the Series 6 in short supply, Apple's return conditions mean customers who send back their Watch will have to wait weeks or months to receive a substitute. As highlighted by MacRumors, some users have been able to exchange bands at an Apple Store, but that avenue is not guaranteed. Aside from ongoing coronavirus closures, the new bands are in short supply both online and in physical stores.
AppleInsider reader "NYRfan4ever" also had better luck at their local Apple retail location. A manager at the outlet allowed the purchase of a proper-sized band and said the ill-fitting accessory that came with the original Watch configuration could be returned for a refund.
For more information about Apple's Solo Loop and Braided Solo Loop, check out AppleInsider's hands-on evaluation.
Updated with information about Apple Store exchanges.