How to use the new Photos features in iOS 14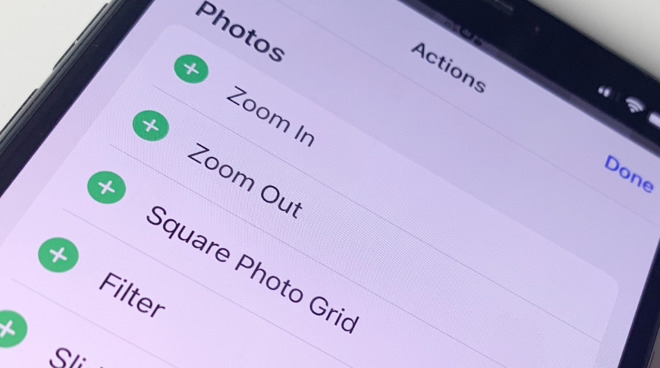 AppleInsider may earn an affiliate commission on purchases made through links on our site.
Alongside the very many large and subtle improvements in the Camera app, iOS 14 has brought many updates to key features in the Photos app.
You've lost track of your Photos, and you're not entirely sure what's on your iPhone and what's in iCloud — or perhaps what resolution version is where. And now with the improvements to the Camera app, you're taking even more photos than ever.
Apple is working on it. The newly updated Photos for iOS 14 has made it faster to move through your images, and find what you need.
It's also given you greater options for zooming in on images, and for adding captions. Alongside features intended for you to control, the ever improving Machine Learning tools now also provided what Apple says are more relevant images when the app displays memories.
Finding images
The most immediately visible change to Photos is in how your images are displayed. They're now more like they are on the Mac, giving you what feels like a smoother action as you scroll and swipe.
Apple describes this as being "easy, fluid navigation," and it applies to more than how you move around an album full of images. It's now easier to pinch out on an image to zoom in to it.
Previously, if you pinched out on one image, you got quite an abrupt jump into viewing just that one. Now it's as if the whole album zooms out before smoothly transitioning into being just that single image.
It means it's easier to zoom in a little when you're looking for a particular shot. You can find one you think might be what you need, then pinch out to get a better look, before choosing to either open it fully or pinch back out again.
That's well enough done that it's tempting to use it all the time when you're searching. The speed and the smoothness seem to match how you might like exploring all the images.
To do it faster and more efficiently, though, Apple has also improved how you can arrange images, plus how you can sort them. So whole albums can now be shown sorted by the oldest image first, or the newest, as you want.
How to filter images
Open Photos
Tap on Albums
Tap on the ellipses icon at top right
Choose Filter
You can now select to show everything, or cut down your selection in — initially — one of four ways. With one tap, you can elect to show only your Favorites, or the ones you have Edited. You can say that you want to see just Photos, or just Videos on the camera roll.
However, with a second, third, or fourth tap, you can combine these. So you could tell Photos to show you only photos or videos that you have edited and have marked as a Favorite, for instance.
How to view images in Photos
The same ellipses icon that includes a Filter option, also brings you options for zooming in or out on your entire album. It brings you the ability to show photos in their original aspect ratio, too.
So rather than the familiar square view where Photos shows every image fitting nicely together, you can choose Aspect Ratio Grid and now each shot will be shown as a thumbnail. They'll be separated by blank space, and portrait shots will be shown taller than landscape, for instance.
Whether you prefer this or the regular square view, this ellipses menu lets you zoom in or out. With a tap, you can be viewing, either three images per row — in the square view — or just one.
When you then tap to view that one image fully, Photos in iOS 14 now also lets you zoom in further than before.
How Photos can display images
All of these controls are for you to use in any combination you wish to find the right image and display it how you want. However, there are also improvements to how the Photos app itself will do the same thing.
Apple claims that the Machine Learning features of Photos in iOS 14 mean you will now see more relevant photos and videos in Memories. That's something we'll all come to know for sure over the next months, but as well as that gradually noticeable improvement, there are also specific new features.
Memories now stabilizes videos better, and the feature comes with an increased selection of music, too. These tracks will be automatically chosen and adapted to fit the length of the Memories slideshow.
How to edit images and videos in Photos
The process for editing an image hasn't changed, but Apple has improved what you see when you do it. Now when you add a filter to a video, for instance, you still get a progress bar but it's less obtrusive.
It's in keeping with iOS 14's overall drive to have a more compact interface with features such as Siri no longer taking up the whole screen. Now you get a "Preparing Video" caption at the bottom left, along with a clock-like progress bar.
Speaking of captions, you can now add them yourself to images. What's more, those captions correctly sync across your devices — and they are metadata that you can use when searching for an image.
It's not only the Photos app that has been improved
As well as the new features you see and use within Photos itself, iOS 14 has brought some new touches to how other apps can use your photos.
The most useful is the improved image picker. Now when you're in a third-party app and you need to add a photo, your albums are displayed in a redesigned way. You can now search for images using all the same techniques you would in the Photos app yourself.
That is, though, if you choose to allow the third-party app to use your Photos at all. Apple has added a limitation so that you have to specify that yes, you want to be able to use all of your images in a given third-party app, or just a subset.