Gallaudet University giving iPad Pro, Apple Pencil to students & staff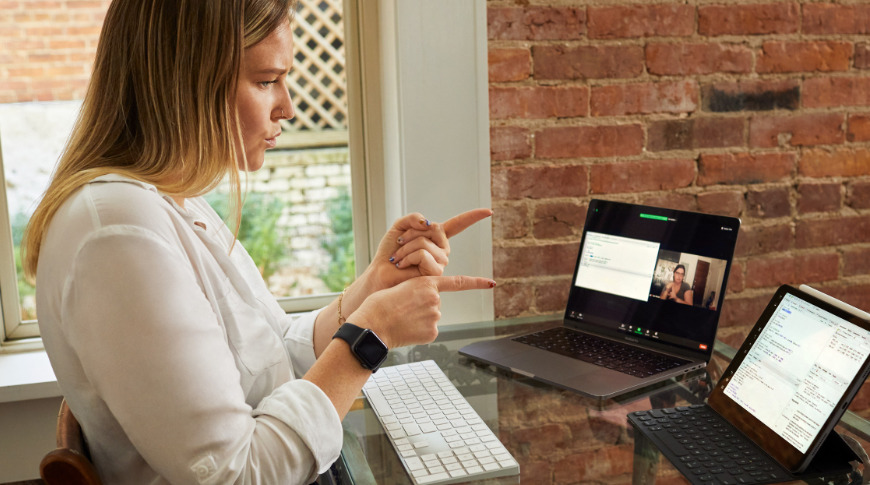 Apple has collaborated with education specialist Gallaudet University, to provide an iPad Pro, Apple Pencil, and Smart Keyboard Folio case to its students and staff, most of whom are deaf or hard of hearing.
Under an accessibility program announced in September, Gallaudet University students and faculty have now begun their new term with what Apple describes as a "welcome kit." Alongside a sweatshirt and notebook with the university's mascot on, every student and faculty member got a new iPad Pro, Apple Pencil, and Smart Keyboard Folio.
"We are grateful to Apple for entering into this exciting collaboration with us, and for its support in so many other ways," says Roberta J. Cordano, president of Gallaudet University, in a statement.
"While [this project called] Connected Gallaudet was in the works even before the novel coronavirus pandemic, it has become transformational for us as we moved entirely online for the fall semester," continued Cordano, who has previously praised Tim Cook for Apple's accessibility efforts.
The collaboration between Apple and Gallaudet University is to continue, with scholarships meaning students get the chance to participate in next year's WWDC.
"It's an honor to work with such an innovative institution as Gallaudet," said Susan Prescott, Apple's vice president of Markets, Apps, and Services. "It's great to see technology have this kind of impact across an entire university while also bringing coding together with American Sign Language and creativity."
That technology includes the Live Listen feature which allows students to leverage their iOS device's microphones to hear better. "I can connect my hearing aid to my iPad using Bluetooth," said fourth-year PhD student SaraBeth Sullivan.
"In my advanced statistics class," she continues, "I was struggling with a piece of code that was giving me repeated errors. I was able to share my screen with my professor over Zoom and hand over controls to her."
Screen sharing and the ability to exchange files via AirDrop, are part of the ways that Gallaudet University staff say they've been able to cope with the coronavirus situation. With much teaching and discussion done through sign language, simply finding ways to use unfamiliar pandemic terminology was a challenge.
"There were words and signs we were using for concepts most of us had never seen before," says Dr. Julie A. Hochgesang, PhD. "I saw many videos and online written posts, and saw the different signs people were using. I was able to screen-record or take a screenshot of these examples and immediately mark them up and insert them in my Notes app or transfer them to my iMovie app to compile them."