Third-party magnetic 'iPhone 12' wireless charger debuts ahead of Apple event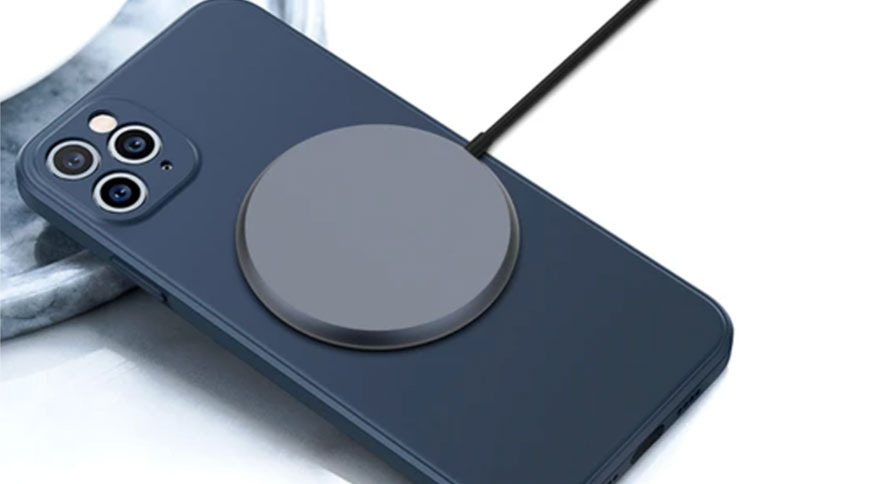 MPOW Japan, a third-party accessories manufacturer, debuted a magnetically attached wireless charging system for "iPhone 12" late Monday, bolstering rumors that Apple's next-generation handset will support the feature.
Announced in a press release, the as-yet-unnamed charger is built to support a new magnetic charging specification that will see introduction with "iPhone 12."
According to MPOW, the charger incorporates a "specially processed" ring-shaped magnet that is positioned strategically around a central charging coil. A similar arrangement is disposed in "iPhone 12," the company says, allowing for firm attachment to compatible accessories.
The magnetic mechanism addresses drawbacks of existing wireless solutions like misalignment of inductive coils, which can cause power transfer issues or halt charging. MPOW expects to release the charger in December.
Apple previously attempted to solve the problem of wireless charger "sweet spots" with AirPower, an ovaloid pad with multiple overlapping coils and advanced power delivery algorithms that allowed for simultaneous, free-placement charging of two iPhones and one Apple Watch. The project was officially cancelled in early 2019 due to engineering hurdles, though rumors claim development of a successor device is underway.
In the interim, third-party manufacturers like Nomad have stepped in to deliver free placement wireless charging options for Qi-enabled handsets.
Apple is rumored to launch a branded magnetic wireless charging puck alongside "iPhone 12" at tomorrow's special event. Recent leaks suggest the accessory will resurrect the MagSafe name, though it remains unclear how the charging mechanism relates to device safety. The original MagSafe was a much-beloved wired Macbook charging system that allowed an attached cable to disengage with a tug, the idea being passersby might trip over the cable and pull the computer with it.
Whether the anticipated charging puck and rumored AirPower device are one and the same is not clear.
AppleInsider will be covering Tuesday's "Hi, Speed" event live starting at 10 a.m. Pacific, 1 p.m. Eastern.