What MagSafe on the iPhone 12 is, how it works, and what can it do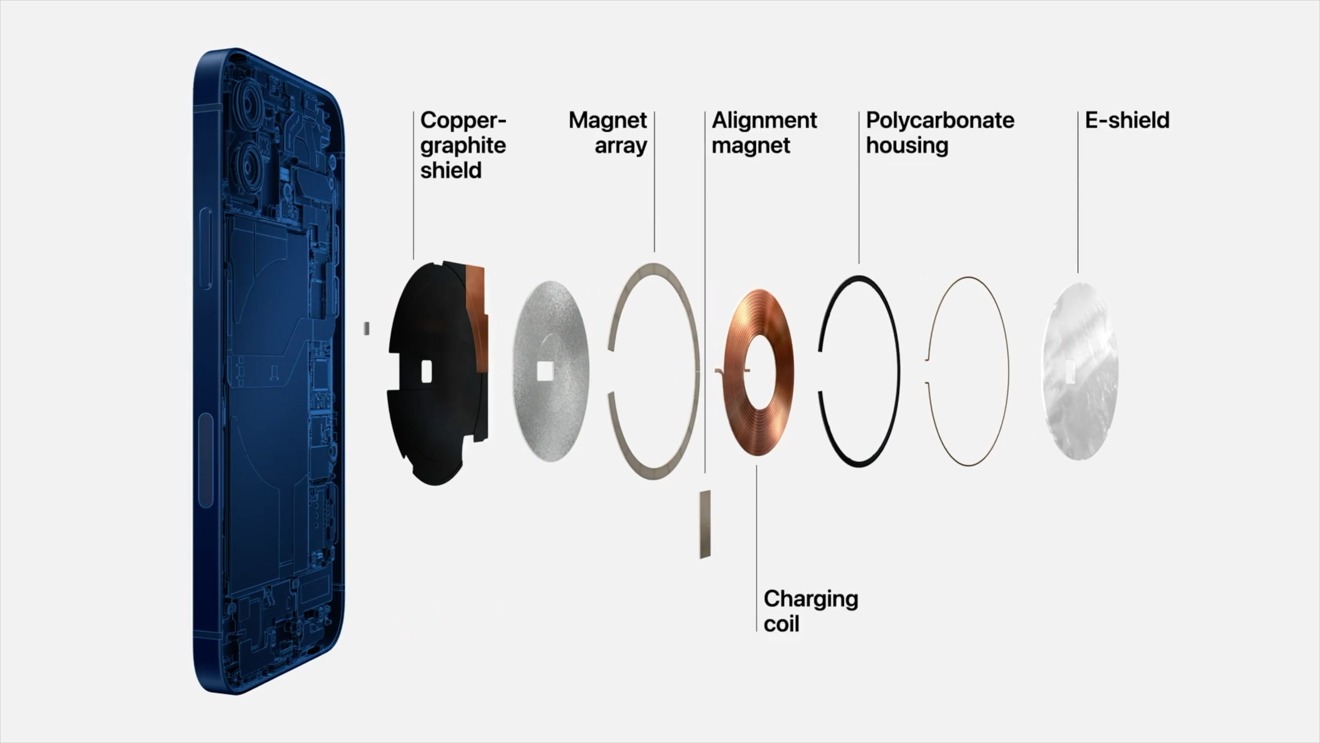 MagSafe for iPhone 12 is a multi-faceted feature that enables a whole new ecosystem of accessories. But how does it work and what can it do?
What is MagSafe?
MagSafe does many things, which makes it hard to describe in a single word. It is the combination of a mounting system and a charging system that unlocks a wealth of potential for Apple and accessory manufacturers.
Apple started with its Qi wireless charging coil and added several new components to create a proprietary type of wireless charging as well as allow the mounting of different accessories. This allows improved MagSafe wireless charging, the addition of magnets, and continued support for Qi wireless charging.
Among MagSafe's multiple components is a new magnetometer and a single-coil NFC reader. This allows the phone to communicate with the accessories in new ways. more on that in a moment.
Wireless charging
One of the biggest benefits of MagSafe is the improvement to wireless charging. With Qi wireless chargers, if your phone isn't perfectly centered on the coil, you will experience much slower charging speeds and not even realize.
MagSafe aids this experience by using the magnets to properly align your phone and the charger. This guarantees placement won't slow down your wireless charging. Using a MagSafe charger, you are able to deliver up to 15W of power to the iPhone.
If you use Qi charging, you will be limited to the same 7.5W, same as the prior-gen phones.
Apple itself is launching two MagSafe devices, the MagSafe Wireless Charger and the MagSafe Duo Wireless Charger. The latter is the most intriguing with a folding design capable of charging your Apple Watch and iPhone at the same time.
Cases
MagSafe also unlocks new possibilities for cases. Apple has integrated MagSafe into the back of its silicone and clear cases which allows you to use MagSafe accessories even while donning a case.
While we can't confirm until we have them in our hands, it appears that you must have a MagSafe capable case to fully use MagSafe accessories such as mounts, chargers, or wallets. Otherwise, the magnets may not be strong enough depending on the thickness of your case.
This is important to keep in mind as you rush to pick up a case for your new iPhone. If you grab a case that's too thick, MagSafe won't work.
Fortunately, third-party manufacturers are also able to integrate MagSafe into their own cases. While at the moment only Apple has MagSafe cases, soon many third-party cases will adopt the feature as well.
With Apple's cases, users will get several nice touches we haven't seen before. As cases are snapped on and held in place magnetically, iPhone 12 will recognize the case and show a slick animation that is color-matched to the case.
Apple also has a leather sleeve set to launch. When your iPhone 12 is inserted, the magnetometer and NFC reader are able to detect the case and know when the phone is inserted as to turn on the clock to be seen through the sleeve's window. The background of the clock is also color-matched to the sleeve so it blends in even further.
At the moment, only Apple's silicone and clear cases are available but has promised its leather sleeve and leather shell cases in the future.
Other accessories
Cases and wireless charging are only part of the picture with MagSafe. There are many applications that it could be used for.
Apple has created its own leather wallet that easily snaps to the back of the iPhone 12 or MagSafe case. Many others from accessory makers will likely follow.
Belkin is already getting on board with MagSafe introducing a new 3-in-1 dock that floats the iPhone and your Apple Watch in the air while charging AirPods down below. It also revealed an in-car mount using MagSafe.
Scosche too is in the game with four new mounting systems that use Apple's MagSafe Wireless Charger.
Future potential of iPhone MagSafe
Between the magnets themselves, the magnetometer, and the NFC reader there is much that MagSafe can do. Right now we see cases, chargers, docks, mounts, and wallets for iPhone 12 but device manufacturers are likely already champing at the bit to bring their own MagSafe accessories to market.
Apple has done something it hasn't done in some time, in creating an entirely new iPhone accessory ecosystem to add functionality to our handheld devices. Let's see where it goes.