Foxconn hiring workers 'in droves' for iPhone 12 manufacturing & assembly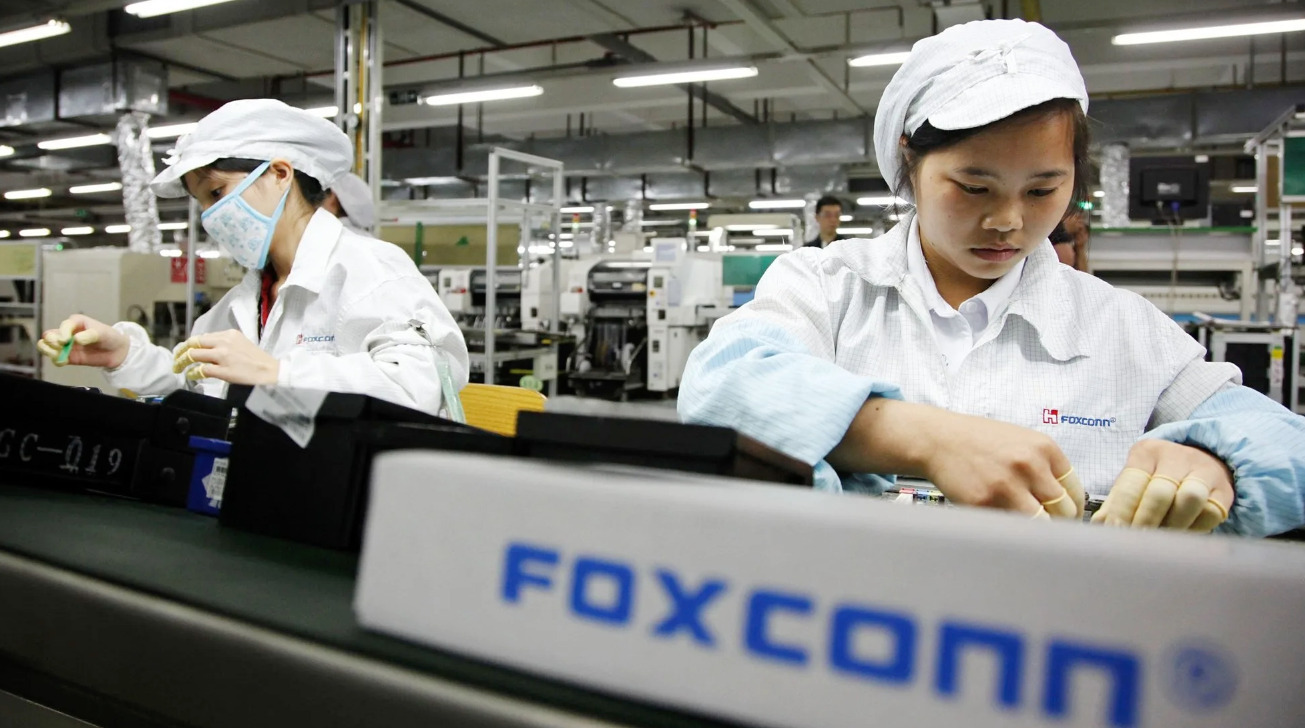 AppleInsider is supported by its audience and may earn commission as an Amazon Associate and affiliate partner on qualifying purchases. These affiliate partnerships do not influence our editorial content.
Ahead of the iPhone 12 and iPhone 12 Pro launch, Apple supply chain partner Foxconn is on a hiring spree to find staff for its largest smartphone factory.
Apple on Tuesday unveiled the latest iPhone 12 and iPhone 12 Pro devices, with the first models becoming available for preorder on Friday, Oct. 16. For Foxconn, that means it's now "full steam ahead."
The Taiwanese contract manufacturer has been hiring factory staff "in droves" to work at the company's largest plant in Zhengzhou, long dubbed "iPhone City." At least one recruitment center processing about 2,000 applicants a a day, the South China Morning Post reported.
SCMP describes the scene as a "well-oiled machine," with jobseekers arriving early in the morning — from all across China — and being put to work on the assembly line by the afternoon. Anticipated demand for the latest iPhones is reportedly keeping the factory running 24 hours a day, seven days a week.
The entire hiring process can take just a few hours in some cases, and it isn't uncommon o see couples or relatives applying for positions together.
Potential workers know what they are getting themselves into when they apply, since job accommodation and salaries are made public. One potential selling point of a Foxconn position is a nearly $1,500 bonus if a new employee works at least 55 days during their first three months.
Currently, the hourly salary for a Foxconn worker is about 30 yuan, or roughly $4.50. That's a "hefty" increase from the around 20 yuan paid during the off season. Factory workers told SCMP that they've been working 10-hour shifts since August in anticipation of new iPhones.
It isn't clear how many workers Foxconn employs, since the company declines commenting due to "commercial sensitivity." It's estimated that the contract manufacturer — the world's largest — employs more than a quarter of a million people.
The Foxconn Zhengzhou plant is one of the largest production facilities in the world. By most accounts, the factory is the center of the surrounding economy, and the number of young people in Zhengzhou with good-paying jobs has created a "vibrant consumer community."
"While many inland Chinese cities are suffering from an exodus of young people, the area around the Foxconn factory is crowded with them, producing a lively atmosphere that rivals popular shopping areas in major cities such as Beijing and Shanghai," the SCMP wrote.
Interestingly, local residents in Zhengzhou are saying that the number of staff at Foxconn's plant has increased dramatically since the coronavirus pandemic — a sign that China's supply chain is increasingly important as other countries grapple with production interruptions from the health crisis.
Amid trade tensions between the U.S. and China, the story illustrates just how well the latter country can organize efficient and cheap labor on a large scale. SCMP says China's ability to do so "still unmatched in the world." Despite increasing talks of firms moving their production lines out of China, the country remains the most important manufacturing base in the world. Because of that, local workers aren't overly concerned with talks about "decoupling" from China.
"It's not something that we worry about," a Foxconn worker told SCMP. "What we care most about is just going to work and getting paid our salary."