Key Apple suppliers caught in the crossfire of US-China trade war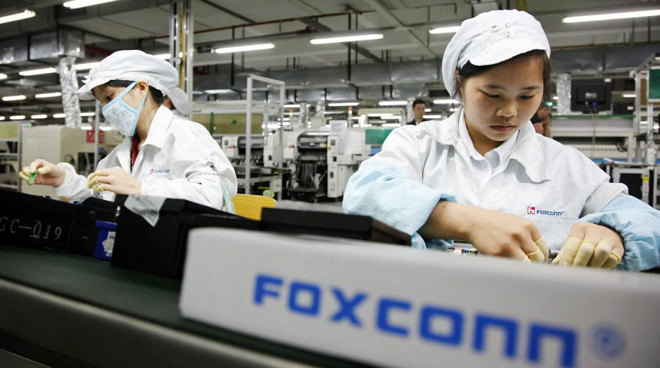 The White House been placing increasing pressure on companies to cut ties with China as part of the trade war between the two countries, and key Apple suppliers are being caught in the middle.
Although Apple has managed to dodge some of the negative effects of the trade tensions, the ongoing economic conflict has affected many of its key supply chain partners.
According to a new report in Nikkei, government officials have been pressuring Taiwanese companies to move their production out of China. Some of the meetings between Taiwanese technology executives and American officials were described as "serious and unsettling."
"They were here to make sure we understood clearly about U.S. export control rules and told us the U.S. stance about Huawei," a chip industry source told Nikkei. "But we read those words as a warning."
The message, Taiwanese executives felt, was that they needed to cut ties with Chinese clients like Huawei and stand with the U.S., or suffer the consequences of becoming the Trump Administration's next target.
Some of the companies being caught in the economic crossfire include A-series chipmaker Taiwan Semiconductor Manufacturing Co. and Foxconn, Apple's chief iPhone assembler. Other companies based in Taiwan that work closely with Apple include Wistron and Pegatron.
And the efforts to stall China's dominance over technology manufacturing has only increased. Nikkei reports that what began as an effort to boycott specific Chinese companies has since "become a converted to force non-US suppliers to join a wholesale blockade of Chinese technology."
"Washington has weaponized tech supply chains, for example, in semiconductors, in order to slow down China's technology ambitions,' Hinrich Foundation research fellow Alex Capri told Nikkei.
Earlier in 2020, the U.S. government began blocking semiconductor shipments to China-based smartphone manufacturer Huawei. That came about a year about the Trump Administration barred U.S. companies from supplying key components and technology to Huawei via executive order.
According to Nikkei, U.S. technology companies have increasingly moved some of their production operations to countries like Vietnam, Thailand, Malaysia, and India due to the economic trade tensions between the U.S. and China.
Apple supply partners like Pegatron have been looking to invest in Vietnamese supply plans, and the company may produce new AirPods models in the country.
And although the Cupertino tech giant has struggled to establish a significant manufacturing footprint in India, those tides may be changing as well. Top Apple suppliers like Foxconn, Pegatron, and Wistron are among those that will benefit from a local incentive initiative to boost the country's capacity as an export hub. Apple already produces several iPhone models in the country, with plans to manufacture even newer devices.
The costs of leaving China are immense, and key industry watchers are paying close attention to a potential change in leadership after the 2020 U.S. elections. However, in some cases, the plans to move manufacturing out of China are already underway.
"I think a lot of supply chain movement in tech products has been set in motion, and it has momentum that will be hard to change," Willy Shih, a Harvard Business School professor, said.