Apple assembly partners to benefit from India's $6.6B production initiative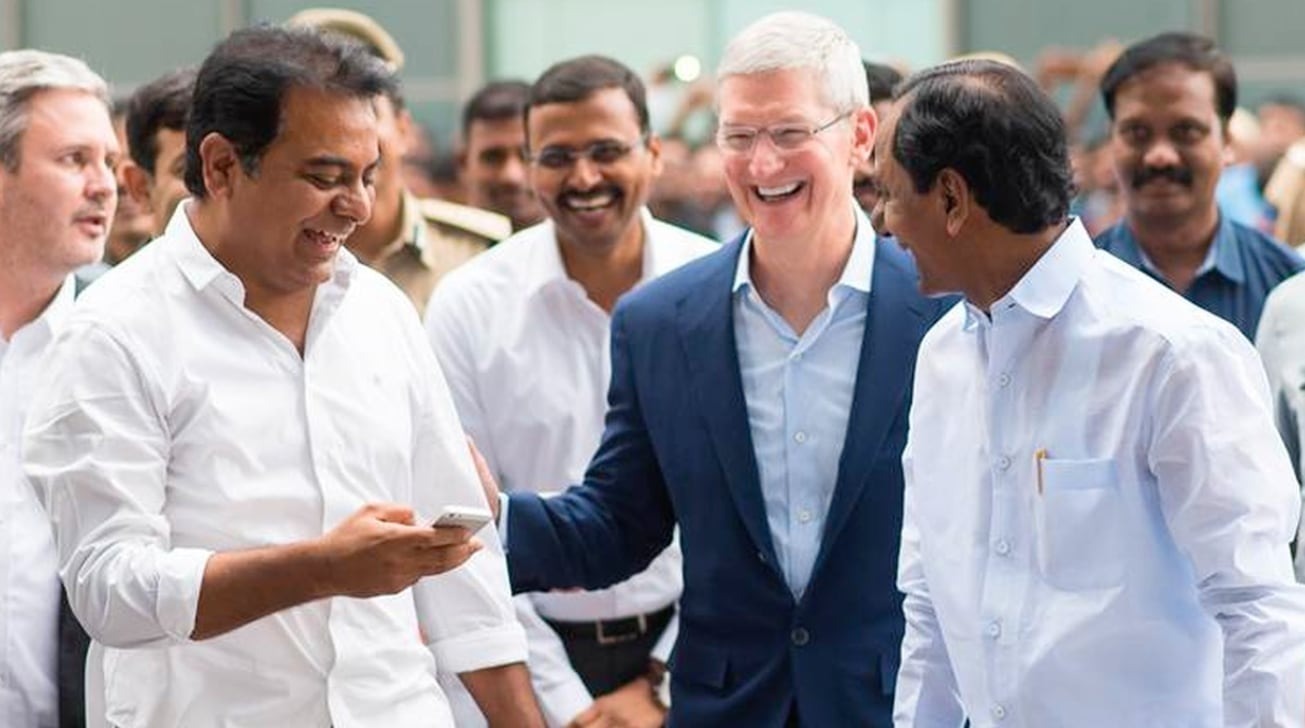 Apple's iPhone assembly partners in India are expected to benefit from the country's $6.6 billion Production-Linked Incentive Scheme, an initiative to encourage the production of smartphones in the region.
Reports in August revealed assembly partners Foxconn, Pegatron, and Wistron had all applied to take part in the PLI Scheme, which doles out financial incentives for increases in smartphone manufacturing. It is claimed that, in an announcement on Wednesday, those Apple-linked companies will gain approval to take part in the program.
On Wednesday, sources of Bloomberg claim the Indian government will hold a cabinet meeting that will approve the PLI Scheme, which is intended to bring $150 billion in smartphone production to India over the next five years. A dozen manufacturers have apparently been cleared by a "high-powered government committee," with all three of Apple's assembly partners said to have been given the green light.
Of five slots in the program that are allotted to foreign companies, Foxconn takes up two spaces for its pair of applications, while Pegatron and Wistron take one apiece. The last slot is occupied by Samsung, leaving other potential users such as BBK Group and Huawei out for the moment.
Under the initiative, India will provide a 6% incentive on additional sales of goods produced in the country over a five-year period. Production between 2019 and 2020 will be set as the base year for measuring improvement, with the 6% being applied to gains in sales.
Participants also have to agree to export 60% of locally-produced units out of the country, and to offer direct and indirect employment opportunities to a collective total of 1.2 million Indians.
"We are optimistic and looking forward to building a strong ecosystem across the value chain and integrating with the global value chains, thereby strengthening [the] electronics manufacturing ecosystem in the country," said India IT Minister Ravi Shankar Prasad in August.
The involvement of Apple's three main assembly partners will help Apple diversify its manufacturing out from China. By shoring up production in the country, the spread out manufacturing capacity will enable Apple to deal with international disputes and disruptions better, such as currency changes and political influences like the US-China trade war.
The assembly partners are also gearing up in the country, with Wistron planning to hire 10,000 staff for a third iPhone factory. Foxconn started making the iPhone 11 in the country in July, and has been pushed by Apple to invest another $1 billion in the country to expand iPhone production.
Pegatron registered a subsidiary in India in July, with reports suggesting it would move some of its production out from China to the country.