Evidence mounting that Apple is preparing alternative to Google search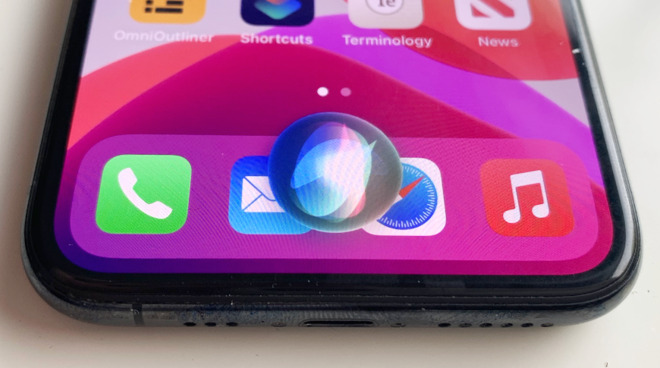 AppleInsider may earn an affiliate commission on purchases made through links on our site.
Industry sources, plus changes to how iOS 14 returns web search results, back up previous reports that Apple is working on its own universal search engine.
As Google faces a Justice Department antitrust suit over paying to be Apple's default search engine on iPhones, a new report again claims that Apple is planning to produce its own alternative.
According to the Financial Times, unnamed sources in the technology industry have said that Apple is planning to replace Google search, much as it did with introducing Apple Maps instead of Google Maps.
"That web search capability marks an important advance in Apple's in-house development," says the Financial Times, "and could form the foundation of a fuller attack on Google, according to several people in the industry."
Aside from this claimed information from new sources, the report is chiefly a recap of previously reported indications of Apple's plans. Chief among those is the way that iOS 14 has altered how it sources and delivers search results.
"In a little-noticed change to the latest version of the iPhone operating system, iOS 14," continues the Financial Times, "Apple has begun to show its own search results and link directly to websites when users type queries from its home screen."
AppleInsider discovered evidence of this in August 2020, when comparing iOS 13 and iOS 14 showed a difference in how much search results were pulled from Google directly.
Similarly, the new report repeats the claim that AppleBot — Apple's own web crawler service — has seen increased activity. AppleInsider testing didn't back that up, nor has our research confirmed the Financial Times assertion that Apple has been recruiting more search engineers.
However, the Financial Times specifically refers to the work of John Giannandrea, Apple's senior vice president of Machine Learning and AI Strategy. He joined Apple from Google two years ago, and has since said that there is practically no part of Apple that isn't actively engaged with both ML and AI>.
Apple reportedly developed Apple Maps at least in part because Google had refused to bring turn-by-turn navigation to its iOS app, despite being long established on Android. There doesn't appear to be an equivalent impetus for Apple to replace Google search, though it is possible that the DOJ suit may affect the situation.