WSJ: Apple to abandon Google Maps on iOS later this year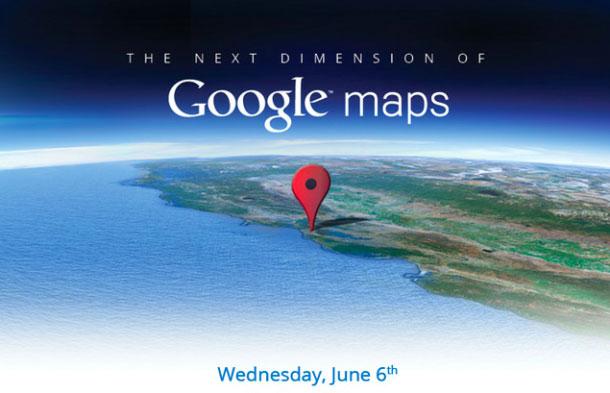 Apple has made plans to break from Google Maps and use its own technology for the native Maps app on iOS later this year and could announce the feature at next week's Worldwide Developers Conference, according to a new report.
Present and former Apple employees revealed to The Wall Street Journal that the Cupertino, Calif., company is set to bump Google's maps service from its mobile OS. Apple would instead "release a new mapping app that runs Apple's own technology," the report said.
One source suggested that Apple may show off the new software at the Worldwide Developers Conference in San Francisco next week. The company is reportedly looking to convince third-party application developers to implement its technology into their offerings.
The report went on to note that, according to tipsters at Apple, the plan to oust Google Maps has been in motion for years. The rapid rise of Android sales is believed to have quickened the pace of Apple's plans.
The iPhone maker's mapping intentions have been evident since at least 2009, when the company began acquiring mapping technology companies. The iPhone maker bought Placebase that year and then Poly9 in 2010. Last year, Apple bought Swedish 3D-mapping company C3.
The company also revealed last April that it was collecting data for a crowd-sourced "improved traffic service" for iPhone users. Given that the revelation came as a result of a location data controversy, Apple's comments have been taken as referring to street traffic, though the company declined to provide further details.
Small steps have been taken to gradually wean iOS off Google Maps. In 2010, Apple notified U.S. senators that, beginning with iOS 3.2, it had begun relying on "its own databases" for location-based services and diagnostic purposes. In March, it was discovered that Apple had switched to OpenStreetMaps for the maps in its iPhoto iOS app.
Apple's reported switch comes as location services are quickly attracting a significant percentage of advertising dollars. According to the Journal, Opus Research projects map- or location-related ads will comprise 25 percent of the estimated $2.5 billion that will be spent on mobile ads this year. However, the report suggested that Apple's move isn't just about the money.
"But more than ad revenue, Apple is going after the map market to have more control over a key asset in the widening smartphone war," the report read, noting that 90 percent of American iPhone owners use Google Maps. "So Apple believes controlling the mapping experience and offering features that Google doesn't have can help sell more devices and entice developers to build unique apps for iPhone users."
The maps issue has taken on greater importance as the relationship between Apple and Google has become increasingly complicated. The two companies were close partners for years, but have grown apart as they have become fierce competitors in several key markets, such as smartphones, tablets and advertising.
According to the report, Apple became concerned in 2008 that Google may have been compromising user privacy with its map program. Google executives, on the other hand, reportedly felt Apple was being too controlling. The Mountain View, Calif., search company is believed to have angered Apple leaders by withholding the Street View and turn-by-turn navigation features. Its demands were for better branding within the app and incorporation of its Latitude service, which Apple was unwilling to integrate.
The disagreement served as the impetus for Apple CEO Steve Jobs' search for acquisitions to build out the company's own mapping team, the report noted. The group from Poly9 allegedly became a secretive "geo" team within Apple. The employees were said to have built a new geocoder to replace Google's own and began using it last fall.
Google hasn't been sitting still either, though. Last week, the company sent out invites for an event that will show off the "next dimension of Google Maps." The wording of the invite has prompted speculation that the company will announce new 3D features for its mapping service. The event comes just days before Apple kicks off its WWDC confab on June 11.
Google Maps event invitations were sent out last Friday (via CNet).
A bevy of reports have claimed that Apple will take the wraps off a new 3D mapping technology at WWDC. Last month, one report cited sources as saying the solution would "blow your head off."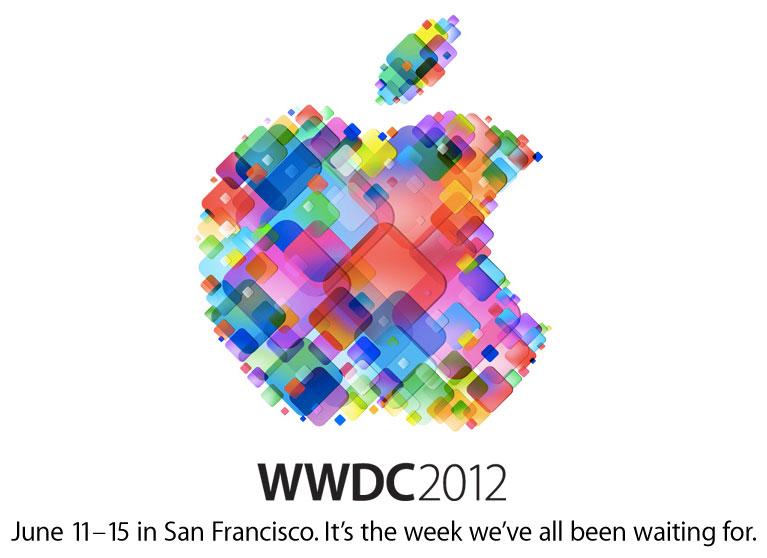 Sterne Agee analyst Shaw Wu said last week that his research points to the unveiling of a "greatly enhanced" Maps application with 3D capability next week. The new service has reportedly been developed in-house.
"We hear the key reason why AAPL decided to do this is that it believes it can deliver a much better use experience in Maps, not to mention provide further differentiation for its mobile devices business," Wu said.
Apple is also expected to showcase new Macs, iOS 6 and new camera and photo apps at the conference.