Apple designers focused on gemstones & MagSafe requirements for iPhone 12 accessory design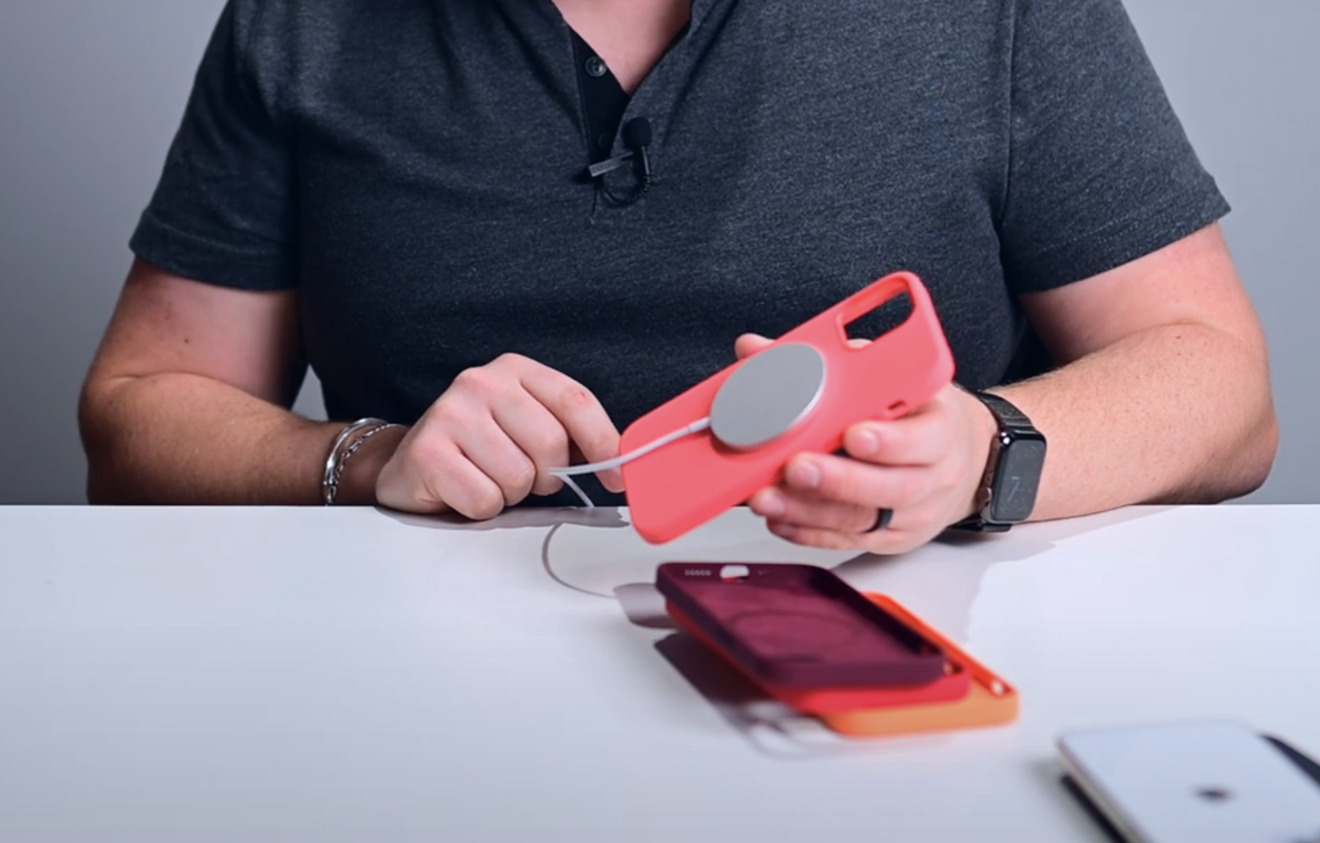 Apple designers have spoken up about the design process for iPhone 12 accessories, with gem colors and MagSafe said to be the main driving forces behind how some of the new items turned out.
Alongside the iPhone 12 range of smartphones, Apple launched a multitude of accessories that take advantage of the company's new MagSafe wireless charging system. These accessories ranged from cases to card wallets, with many attaching directly onto the back of the iPhone using magnets.
In an exploration of the designs of the accessory range, designers working for Apple spoke to Wallpaper about the new products, including the bright array of color options available to consumers. Along with the five main colors for the iPhone 12 itself, and four for the iPhone 12 Pro line, consumers now have more color combinations to choose from with their official Apple accessories.
"We've always gone extremely wide in our color choices," said Apple VP of Industrial Design Evans Hankey about the wallet and case variety on offer. "This palette was an exploration that started around gemstones - we loved the depth of color and the way the colors appeared through the cases."
Despite being a wide color range, the accessories seemingly all match in tone with each other, with the company having a considerably long time to get things right. The Industrial Design Group within Apple works at least two years out from the release of products, with the versions released in late 2020 still at the prototyping stage in 2018.
To get the new MagSafe charging working, Apple had to update the internals to add the magnetic coil. The fine details extend to the accessories, including how the cardholder wallet is sprung to hold one card with as much tension as a stack of three, or the use of passive NFC to inform the iPhone an accessory is docked.
"This connectivity to the MagSafe eco system is what drove the final form," according to designer Eugene Whang. Designer Jeremy Bataillou also added "We designed the phone and the accessories as a single cohesive family."
On the ethos behind Apple's designs, as well as the interconnectedness between devices like iPhones and the new HomePod mini, Hankey claims the team is "happy there's an ecosystem around our products. As a design team, we are always exploring how we can add specific new values and make them more personal."