Apple unveils new 13-inch MacBook Pro with Apple Silicon M1 for $1299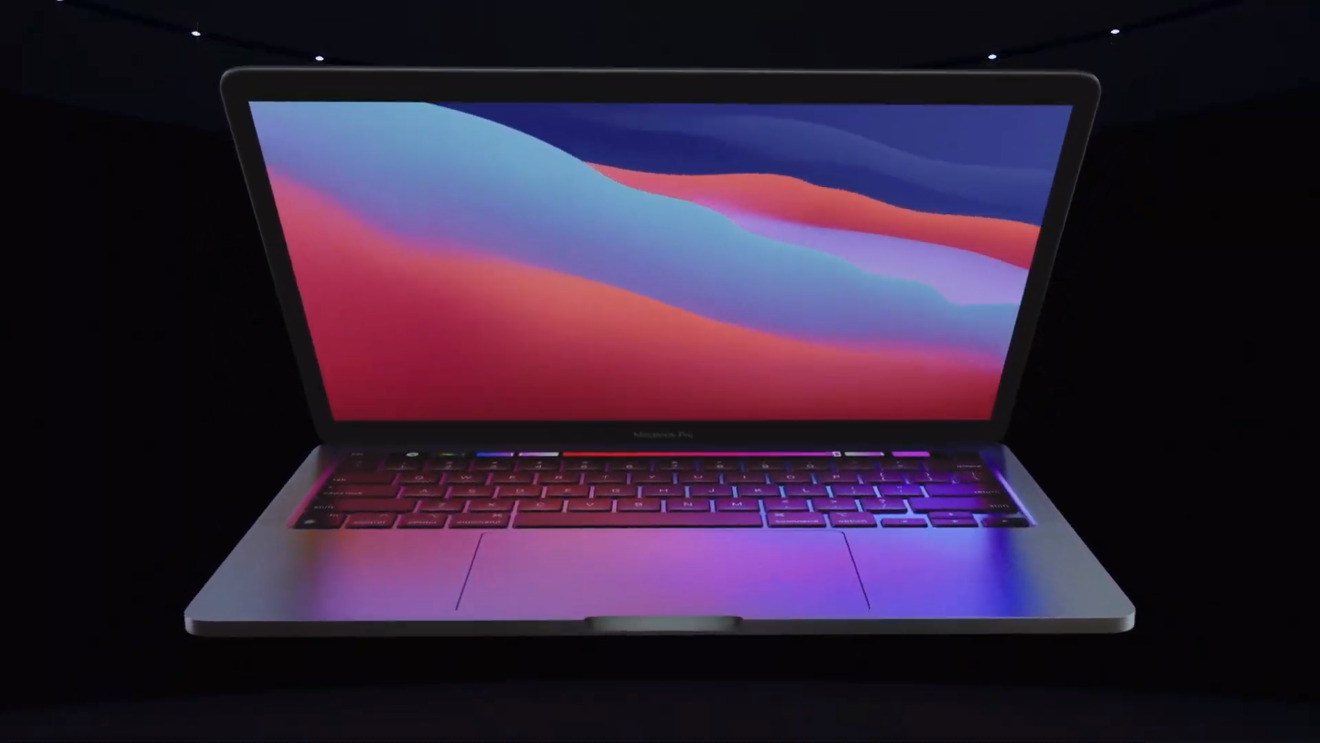 Apple has unveiled a third hardware refresh during the "one more thing" event, in the form of a new 13-inch MacBook Pro.
Like the new MacBook Air, the 13-inch MacBook Pro reuses the existing 13-inch MacBook Pro chassis. Apple is using the Apple Silicon M1 chip in the MacBook Pro as well, delivering up to 2.8x faster performance than the existing 13-inch MacBook Pro.
"With M1, our most popular and affordable MacBook Pro dramatically changes your expectations of what a compact pro notebook can do," John Turnus, Apple's vice president of hardware engineering, said at the event.
"With M1, the 13-inch MacBook Pro becomes way more powerful, and way more Pro," Shruthi Haldea, Apple's Mac product line manager, said during the event. "The eight-core CPU delivers up to 2.8 times faster performance. This is game-changing for developers using Xcode, who can now build their apps up to three times faster than before."
Haldea also claimed that the new MacBook Pro offers up to 17 hours of battery life for wireless web browsing, and up to 20 hours for video playbook, which is the most of any Mac in history.
Apple says that the M1 makes it possible for users of the new MacBook Pro to "build code in Xcode up to 2.8x faster, render a complex 3D title in Final Cut Pro up to 5.9x faster, fluidly design intricate game scenes in Unity Editor up to 3.5x faster, [and] Separate out beats, instrumentals, and vocal tracks from a recording in real time in djay Pro AI, thanks to the amazing performance of the Neural Engine."
The new 13-inch MacBook Pro also features two USB 4 ports with Thunderbolt 3 support, versus the four Thunderbolt 3 ports on the Intel 13-inch MacBook Pro. Wi-Fi has been updated to Wi-Fi 6, with Bluetooth 5.0 technology as well.
Like the M1 MacBook Air, the new MacBook Pro is capable of supporting the Apple Pro Display XDR at 6K resolution at 60Hz.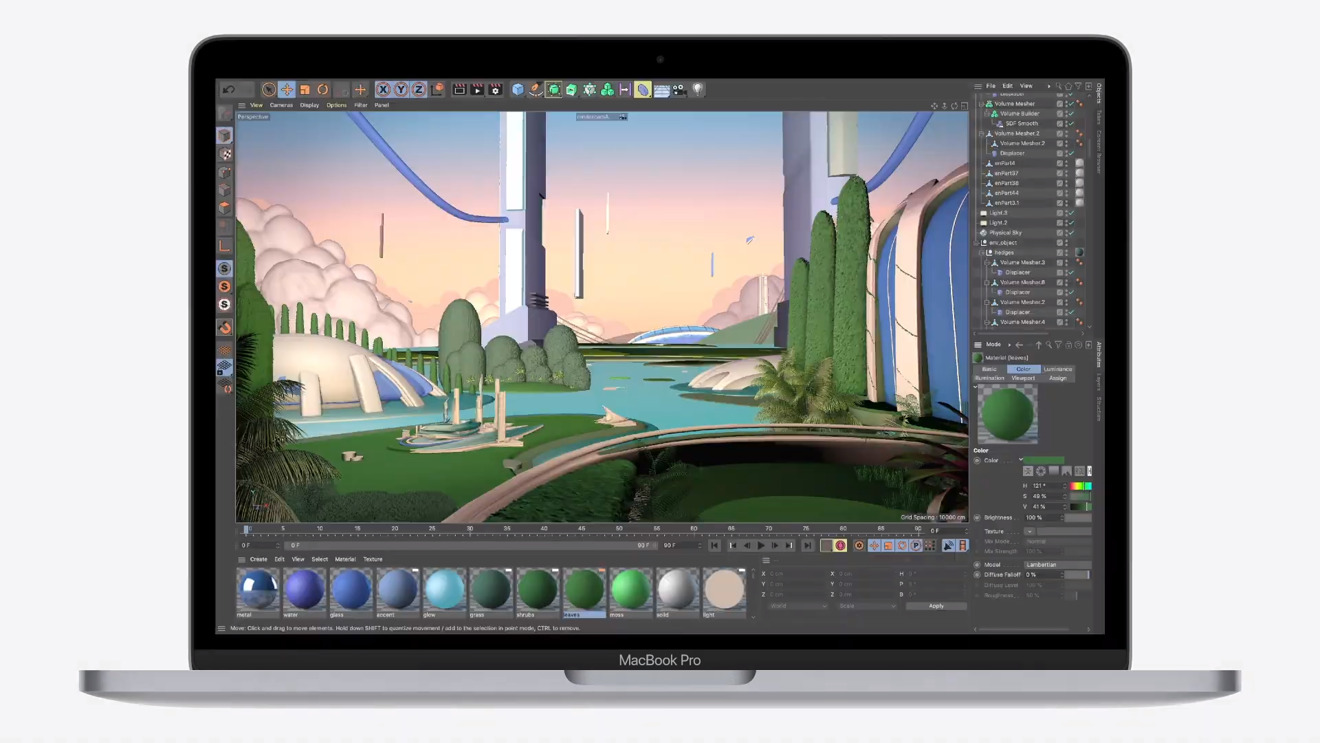 The new MacBook Pro has a eight-core GPU, and uses a fan for active cooling. The MacBook Air is fanless, suggesting that there will likely be better performance on the MacBook Pro versus the MacBook Air with heavy loads.
The 13-inch MacBook Pro is still priced at $1,299, and at $1,199 for education. Those are the same as the prices for the previous MacBook Pro models of that size. As with the Apple Silicon MacBook Air, an upgrade to 16GB of unified memory is available for $200. Upgrades to 1TB and 2TB of SSD storage are available, with the price depending on which base model you purchased.
Preorders for the MacBook Pro are open today.