Philips Hue brings HomeKit adaptive lighting via update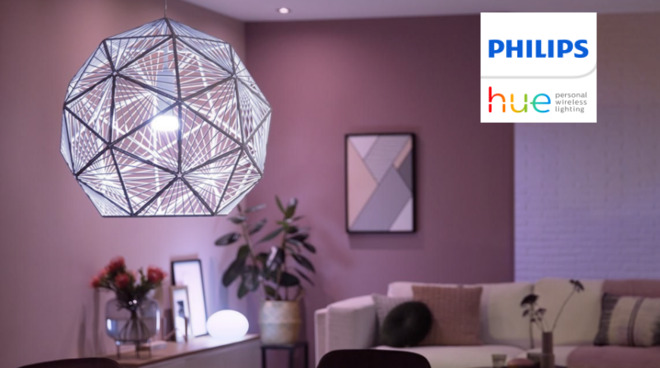 AppleInsider may earn an affiliate commission on purchases made through links on our site.
An update to the Philips Hue Bridge is rolling out to customers which will enable HomeKit adaptive lighting for all your existing Hue products.
Apple introduced the adaptive lighting feature as a part of iOS 14, but manufacturers had to implement the feature in order to take advantage of it. Philips Hue is the second company to bring adaptive lighting to its products after Eve released a light strip capable of the feature.
The update is for the Hue Bridge specifically, not the lights themselves. The Bridge will handle automating the shift in light brightness and color by interacting with the HomeKit API directly.
The update should install automatically when it is fully available to all, but you can force a manual update too. Open the Philips Hue app and navigate to the settings tab. Scroll to the bottom and select "software update." If the update is available you'll be able to initiate it from there, if it is not available then you'll have to wait for it to roll out.
You can see the Philips Hue Bridge from this menu and check its version number. The version number needed is 1941132070 as spotted by iCulture, and AppleInsider testing has shown that the update is not available in all locations as of yet.
Once the feature is set up, your lights will cycle through colors throughout the day. If you change the color of the lights in-app or via Siri, it will turn off the feature which will need to be activated again manually. You can add an adaptive lighting toggle to scenes and automations though, which removes any inconvenience of remembering if its toggled on or off.