Some iPhone 12 users report unexpected battery drain issues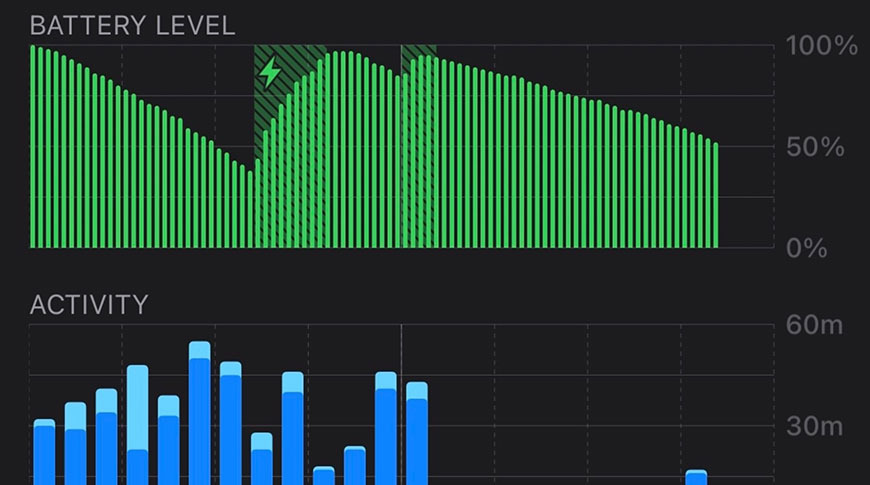 A number of iPhone 12 Pro owners have taken to Apple's Support Forums to report an issue that sees excessive power draw from the handset's battery while idle, a problem that has cropped up on various Apple products throughout the years.
As noted in a thread started by forum user "Master26A," the problem was spotted on an iPhone 12 Pro that drained "when idle with almost no background activity at a rate of 4%." The discharge rate was more pronounced than the user's previous iPhone 11 Pro.
Master26A attempted to remedy the issue by disabling 5G connectivity, though the battery drain persisted at a relatively high rate. Further, the forum member noted their iPhone 12 Pro was connected to Wi-Fi for a majority of its lifetime.
"No matter what I try, it seems to be going down oddly quick. Not to an [unusable] level or anything world ending, but I guess [it's] sort of suspicious," Master26A writes. "I check the battery report, and it's not showing any real culprit, just a rapid decline for no clear reason."
More than 1,000 other forum members have reported similar problems on the original thread as of this writing. Some claim to have traced the overzealous drain back to iPhone's dual SIM capability, but the theory has not been confirmed.
User "ApplesPears88" shared screenshots of their battery discharge curve, which portrays a consistently steep decline in power with no associated background tasks or user activity. They said an Apple support representative ran a diagnostics test on the handset and found no inconsistencies, suggesting the issue lies in software.
Owners are reporting identical troubles with other iPhone 12 models on Reddit and social media outlets.
Apple has faced battery drain issues in the past. For example, iOS 6.1 impacted battery life on iPhone 4S models in 2013, while Mac system software was to blame for a MacBook Air battery problem a year later.
More recently, a bug in Apple Music was identified as the culprit in an iPhone battery drain issue in July. In October, Apple pushed out an update to watchOS 7 targeting similar problems on Apple Watch.